Menus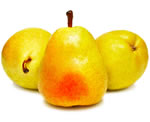 It is our goal to serve tasty, well-balanced, and healthy meals to our students.
We are accomplishing this goal by making student favorites healthier, such as serving cheeseburgers on whole grain bread with low-fat cheese and lean ground beef.

We provide a variety of colorful fruits and vegetables daily to give our students the essential vitamins and nutrients they need for their growth and development.
MENUS ARE SUBJECT TO CHANGE WITHOUT NOTICE