Pre-Payment Options
Please take advantage of the options to prepay your student's meal accounts. Prepaid meal accounts help the lunch lines go faster and gives students more time to eat, relax, and play. It also gives you the peace of mind of not having to worry about looking for lunch money every day or worry that it might get lost, stolen or used for other things other than lunch.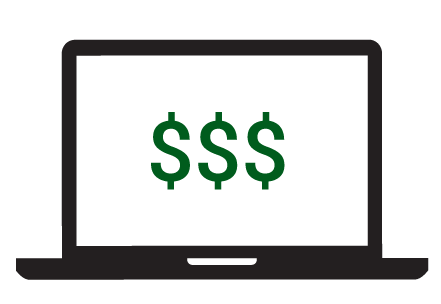 Online Payments

No Child Hungry – Suspension of Alternative Meals
Effective January 8, 2018, students who present for Lunch meal service and do not have funds to cover the meal will be permitted to charge the cost of a full meal to their account creating a negative balance. A negative balance occurs when a student owes money for a meal that has not been paid for OR there are insufficient funds to cover the entire cost of the meal.
No alternative meals will be provided to students with negative balances. All students will receive a full lunch meal.
According to the Federal OMB A-87 Circular Appendix B part 5, the Child Nutrition Program is not allowed to use federal funds to offset meal charges to students, therefore, note the following:
Parents and/or guardians will be liable for payment of all meal charges.
Nutrition Services staff will inform students at the "point of sale" when the balance on their account approaches zero to remind students that they need to bring money to avoid a negative balance.
Parents will be notified electronically via district 'Parent Call System' and paper notifications via "student backpack" of student negative meal charges equal to or greater than -.50 cents.
Students may not go into a negative balance for ala-cart items.
Staff/Adults will not be permitted to accrue negative balances greater than $20.00/per person. All negative charges must be cleared no later than the end of the same school year.
An updated Meal Charge Policy will be made available before the 2018/19 school year.
Online payments are a simple, safe and secure way to make payments to your students account 24 hours a day at your convenience.


Refund Request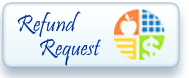 Send Check or Cash
You can always bring money personally or send it with your student. Please place it in an envelope marked clearly with your student's name, their ID #, their teacher's name, the $ amount and the check #. Turn in prepaid deposits to the cafeteria cashier(s) or school office.


If you choose to bring money to school personally or send it with your student, please put it in an envelope clearly marked with the student's first and last name, their ID #, their teacher's name, and the amount enclosed.