Turn in Applications to:
Return completed application to your child's school office or send to Stacy Smith at smithst@mtwp.net.
OR
Mail to: 450A Candlewyck Rd., Lancaster, PA 17601
Meal Applications
Applications for the 2020-2021 school year will be accepted beginning July 1, 2020. The easiest way to apply is online through SchoolCafe. If you need a paper application, various languages are available to the left of this section. Please view the Common Questions section or the diagram (link below) to ensure that applications are filled out correctly.
Families are encouraged to apply for free or reduced price meals. You may apply at any time throughout the school year. Please include all children on the same application, and submit only one per household.
To see if your child is eligible for free or reduced price meals, go to SchoolCafe.com and apply online or download the free SchoolCafe app from the App Store/Google Play: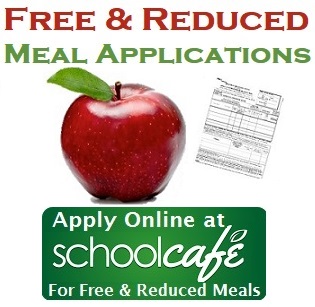 To ensure timely processing be sure to (refer to diagram):
Include

all

children in the household, whether school-aged or not;
Include

all

adults in the household, whether they are wage earners or not;

Ensure the number in the Total Household Members box matches the total number of names listed on the application;

Use gross income (before taxes/other expenses are deducted) for all wages listed;

Note the correct pay frequency (weekly, biweekly, two times per month, monthly, or annually);

Include any government payments, alimony, child support, and/or retirement payments and the frequency of those payments; and

Sign the application.
Applications are subject to random verification. Be sure to fill it out properly to avoid a possible change in benefits.
Have questions? Contact Stacy Smith at 717-735-1720 or send an email to smithst@mtwp.net.
If your child qualifies for free OR reduced lunch, they also receive FREE breakfast!