CHILD NUTRITION SERVICES
Nationwide Waiver to Allow the Seamless Summer Option through School Year 2021-2022
This waiver to allows the National School Lunch Program Seamless Summer Option (SSO) to operate when school is open during the regular school year, effective July 1, 2021, through June 30, 2022.


For more information contact Student Nutrition Services 803.655.7310
________________________________________________
Pandemic EBT Frequently Asked Questions
________________________________________________
Calhoun County Public Schools
Safety Statement for Coronavirus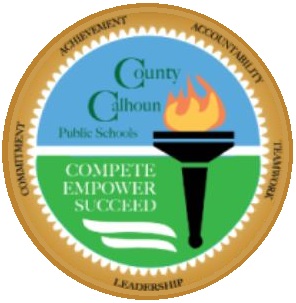 At CALHOUN COUNTY PUBLIC SCHOOLS, nothing is more important to us than the health and safety of our students and our family of associates. In our cafeteria, we are putting a great deal of emphasis on the procedures that support our high standards in the areas of cleanliness and health. Some of the most important areas of focus are:
Ensuring that our excellent hand washing practices are rigorously followed
Strictly requiring Staff who don't feel well to stay home from work
Frequently disinfecting commonly touched surfaces in all areas of our cafeterias
According to the CDC, "Coronaviruses are generally thought to be spread from person-to-person through respiratory droplets. Currently there is no evidence to support transmission of COVID-19 associated with food."

To keep you our students and staff safe, we have transitioned our cafeterias to curbside and bus delivery only, until further notice. Strict "social distancing" measures are in place, therefore no one outside of the staff is allowed into the cafeterias for pick up orders.

Every day, we hold ourselves to very high cleanliness and health standards that are designed to maintain a safe and healthy environment in our cafeteria kitchens. In addition, we remain vigilant in learning more about this disease by monitoring developments closely and keeping informed of additional recommendations from DHEC and other public health agencies.

CALHOUN COUNTY PUBLIC SCHOOLS, we are committed to doing what is right to protect our students and staff, and to do our part in preventing transmission of the Coronavirus.

Thank you to our students and parents for your continued confidence and trust in our staff and our district.
___________________________________________________________________
Good nutrition and learning go hand in hand.

The Nutrition Services department is made up of a team of food and nutrition professionals that are dedicated to students' health, well being and their ability to learn. We support learning by promoting healthy habits for lifelong nutrition and fitness practices.

Meals, foods and beverages sold or served at schools meet state and federal requirements which are based on the USDA Dietary Guidelines. We provide students with access to a variety of affordable and appealing foods that meet the health and nutrition needs of students.
Learn more about our program...