What's New
NUTRITION SERVICES NEWS & MEDIA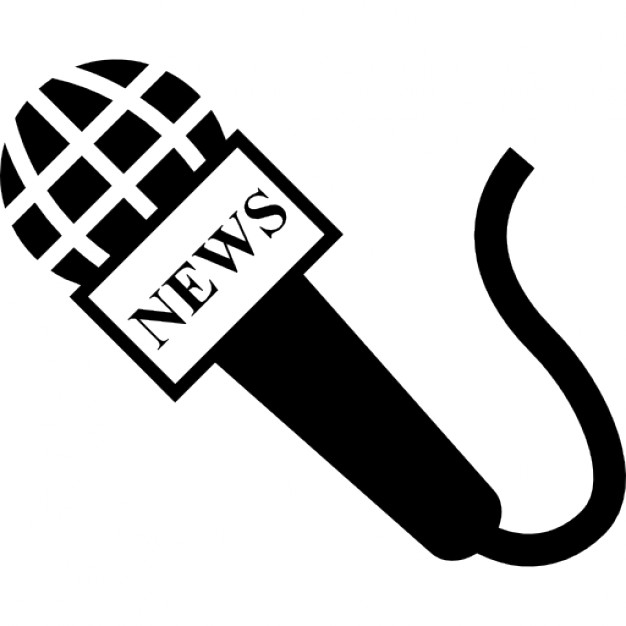 GET COOKIN'!
The Nutrition Services Department is holding it's first recipe contest! Prizes will be awarded to the top 3 winners.
The deadline to submit all entries has been extended to Feb. 28, 2020.
The top 10 finalists will prepare their entries for judging on March 12, 2020 at the Central Kitchen. Please click here for a printable version of the
Contest Guidelines and Entry Form
. Get your entry form turned in by 2/28/2020!

She can handle the heat, but she's getting out of the BHS kitchen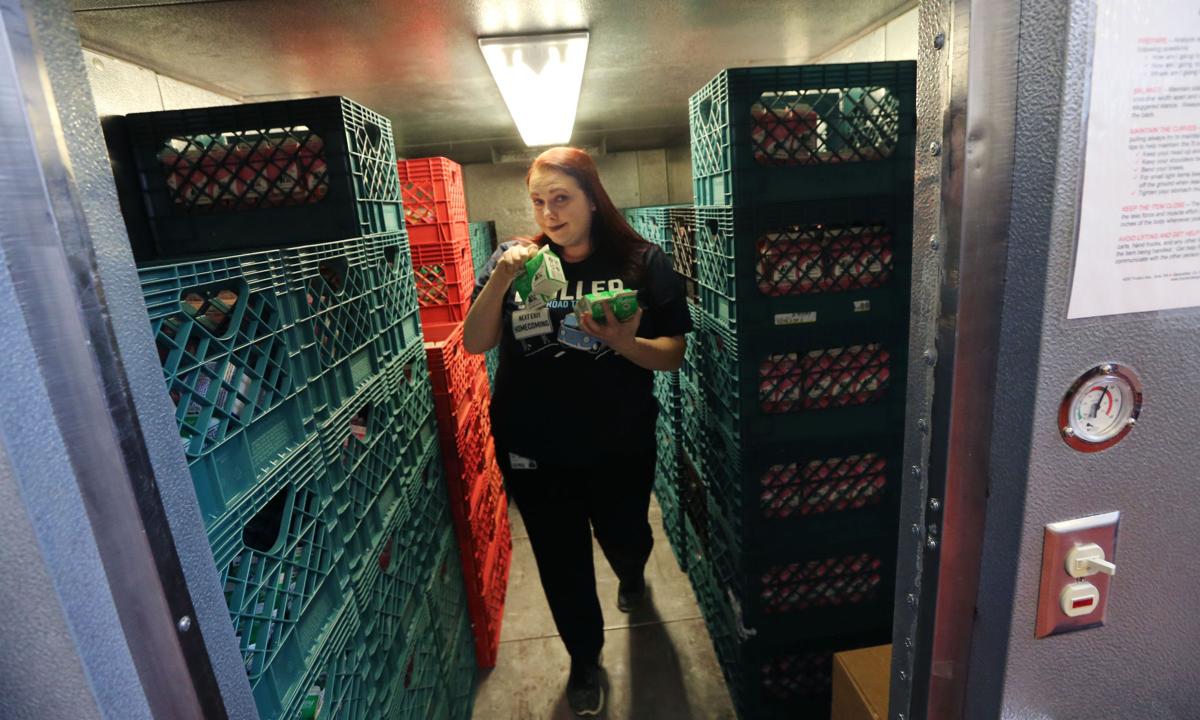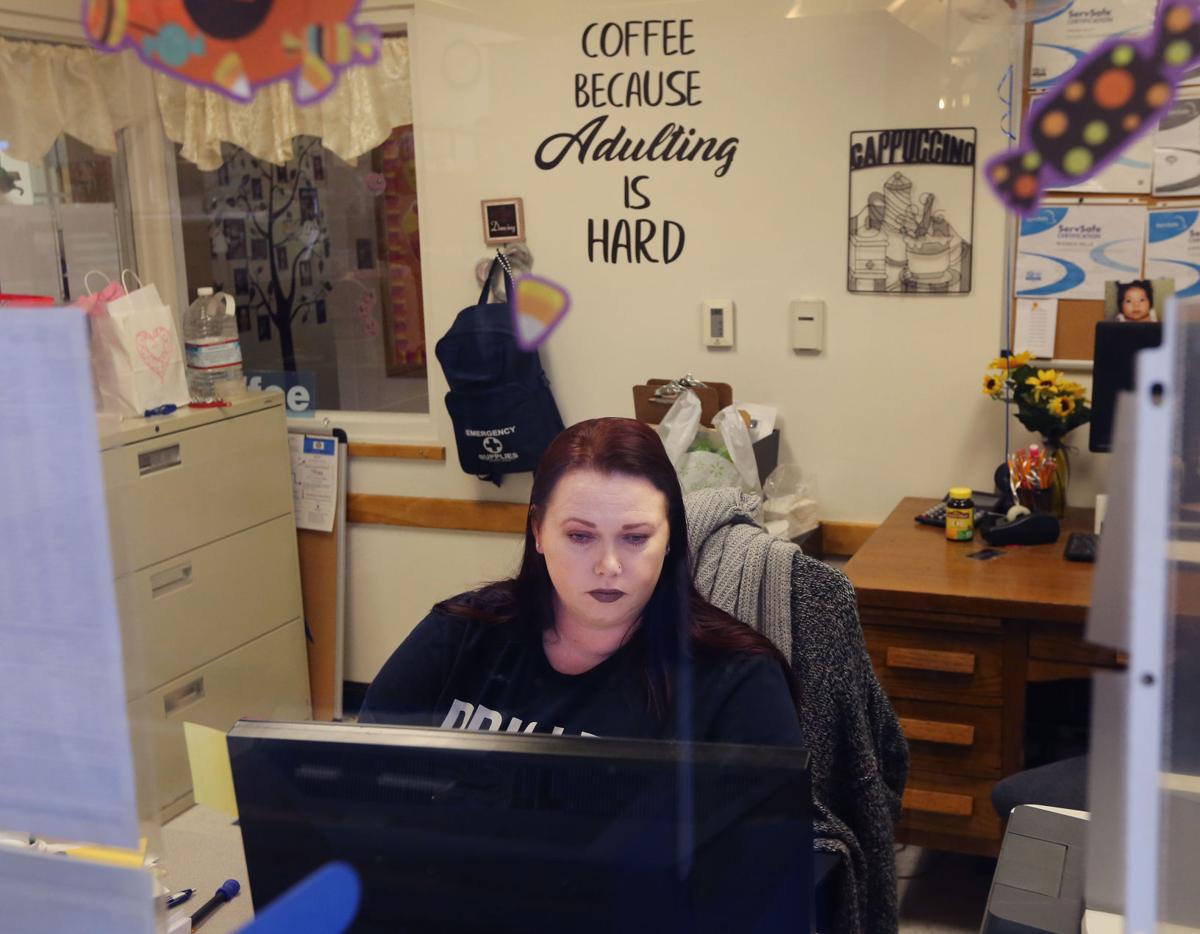 (Photos by Alex Horvath, Bakersfield Californian)
The scene could not be more frightening: a cool breeze filling a cafeteria, lines out the doors, more than 1,200 high school students with hunger in their eyes, ready to chow down on whatever they could get their hands on. It's chaotic, hectic and straight out of a horror movie — fitting for Halloween. But for BHS cafeteria supervisor Virginia Scott, it's just a regular Thursday when turkey and gravy over mashed potatoes is on the menu.
A handful of nutrition service workers prepare around 3,000 meals — breakfast, lunch, snack and dinner — every single day at BHS. Beginning at 6 a.m., Scott's team takes temperatures, heats up the kitchen ovens and begins prepping food for about 600 to 700 breakfast eating students. Afterward, nutrition service workers have around 45 minutes to set up stations, finish food preparations and get ready for those 1,200 to 1,300 hungry mouths. They also have to be prepared for the 300 to 400 students looking for a snack and 250 that eat dinner. That's a lot to have on one's plate.
"I like the rush and to stay busy," said Scott. "Kids are here all day long, from sun up to sun down, and they're hungry."
But even though she can handle the heat, Scott's getting out of the kitchen after 13 years. Scott is hanging up her chef's coat after three years at BHS, following 10 years at Centennial High School as a nutrition service worker. At Centennial, she began by serving 400 to 500 students, which at that point she thought was a lot. Once she got the hang of feeding the large group, she realized she wanted to become a supervisor. She began training with one of the lead nutrition service workers and helped fill in for the supervisor whenever necessary.
When the supervisor spot opened up at BHS, it was an opportunity Scott was hungry for, and despite the number of mouths she would have to feed more than doubled in size, she was ready for the challenge. "The lines were just touching the walls," she said, describing students stretching from one end of the cafeteria to the other on her first day. "I'm looking at this like oh, my goodness."
One of the biggest adjustments and challenges was how much food to order each week. Every two weeks shipments come in that include 10 cases of hamburger patties and 12 cases of spicy chicken — at least. When a favorite dish hits the menu — such as turkey and gravy over mashed potatoes or orange chicken — she has to be sure 600 servings are ready.
"You don't want to run out of food," Scott said bluntly.
Throughout her career, several changes have taken place in Kern High School District's kitchens. Cafeteria workers have gone from simply serving pizza, french fries, soda and other "junk food" items to now including whole wheat and whole grain products, she explained. But it differs at each site. "Our kids here, they love their salad," and the staff prepares about 150 to 200 entree salads each day. Other schools might only make about 25.
What has helped Scott adjust to it all has been her staff, she explained. It's a group effort, and she keeps a good attitude in the kitchen, which, in turn, has made her "the best supervisor" many have had at BHS.
"She's a good person," said Rhonda Mills, a 22-year nutrition services worker. "She cares about what goes on in the kitchen and outside of it ... she brings a good calm," which helps once those long lines appear.
"She brings a lot into the word teamwork," agreed Janie Everly, who is also a special education instructional aide. "I look forward to coming to work every day."
What's next is being a field coordinator for nutrition services with KHSD. BHS will be one of the schools she will manage, so it's not goodbye forever.
"I am proud to have been part of the Driller Team and I am grateful for each and every one here," she wrote in a final email to the BHS staff. "At the end of the day we are all a team and it's all about the students and their well-being."

KHSD Nutrition Services at the Kern County Fair (September 2019)
The Nutrition Services Department wheeled out its food cart to the fair to feed students. Any student in the Kern High School District can visit the cart located behind the grandstand between 11:30 - 12:30, Monday through Fridays during the fair to pick up a free lunch.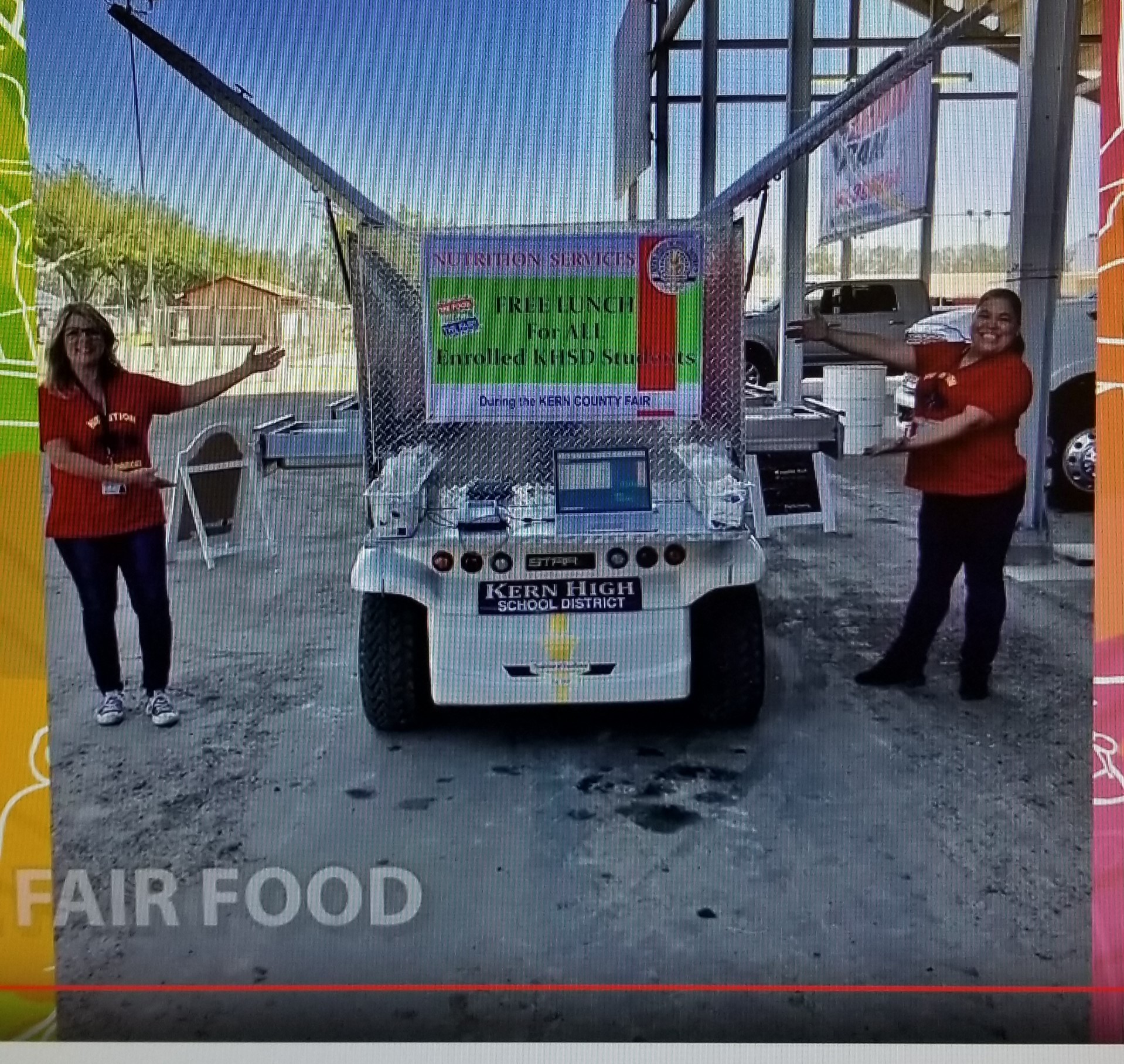 Mira Monte's food service staff wanted to spread a little holiday cheer to students they say brighten their day. (December 2018)
For the video story, please click on this link: Mira Monte Cafeteria Staff's Holiday Cheer

National School Lunch Week, October 15-19, 2018
To recognize the National School Lunch Program and the 30 million children it serves every day, Kern High School District will celebrate National School Lunch Week from October 15-19, 2018. National School Lunch Week was created in 1962 by President John F. Kennedy. It's a week long celebration designed to promote the benefits of participating in the National School Lunch Program. The week recognizes the importance of a healthy school lunch in a student's life and the impact it has inside and outside of the classroom. The theme this year, "Lots 2 Love," encourages students and school nutrition professionals across the country to share what they love most about school lunch programs.
National School Lunch Week will emphasize the healthy foods that are offered daily at all KHSD schools. During this week all site administrators are invited to participate in the operation of lunch service to greet the students or dish up an entree or side! Activities will be held to raise awareness of the lunch program and increase participation.
"School lunches are healthier than ever, with more fruits and vegetables, whole grains, and less fat and sodium," said Jennifer Davis, Food Services Director. "National School Lunch Week helps us educate parents and students about all the benefits of our lunch program, and the appealing choices we offer."
The "Lots 2 Love" campaign is made possible by the nonprofit School Nutrition Association. Parents and students can follow the fun using the hashtags #NSLW18, #SchoolLunch, and #Lots2Love. For more information on National School Lunch Week, visit https://schoolnutrition.org/nslw/

Click on the links below for printable versions of the flyers:
EatSmartAndBeActiveAsYouGrow-English.pdf
ChooseTheFoodsYouNeedToGrow-Enghlish.pdf
EatSmartAndBeActiveAsYouGrow-Spanish.pdf
ChooseTheFoodsYouNeedToGrow-Spanish.pdf

Mira Monte Cafeteria Manager Adds Positive Messages to Lunch Trays to Give Students a Boost in their Day
Original Story 23ABC News, September 5, 2018
Mira Monte cafeteria supervisor Karen Stanier, made good on a great idea she had to provide positive messages to students coming through the lunch line. With the help of a group of students, happy and inspiring notes and messages were written on the bottom of meal trays. The trays were handed out during lunch service to unsuspecting students, who were then rewarded with an uplifting message when they spotted the bottom of their tray.
Karen's idea was inspired by knowing what a difference a kind word or positive message can make to someone.
For the full story and video please click on this link: Human Kindness at Mira Monte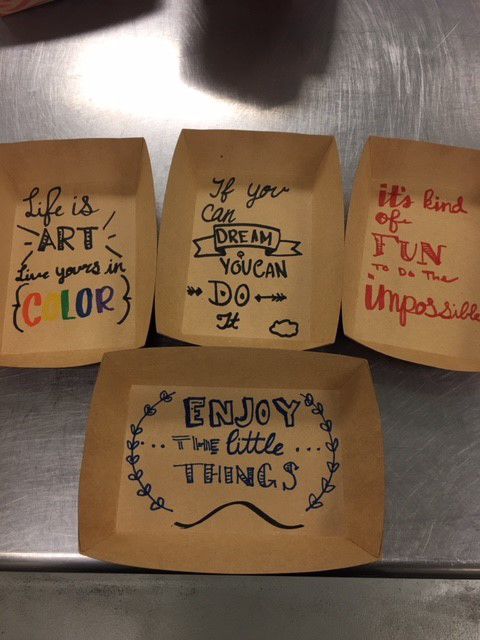 KHSD Offering Free Lunch and Breakfast to Qualifying CEP Sites
Original Story by Tori Cooper, 23 ABC News, Aug. 9, 2018
The Kern High School District has several sites participating in the Community Eligibility Provision (CEP) program this year, for the first time. Implementation of the new program means free breakfast and lunch meals to all students who attend the designated CEP sites.
Comprehensive CEP Sites: Arvin; BHS; East; Foothill; Golden Valley; Highland; Kern Valley; Mira Monte; North; Shafter; South; West
Continuation and Special Ed CEP Sites: ABLE Center; Central Valley; Nueva; Tierra Del Sol, Vista; Vista West
For the full story and video, click this link: Free Lunch and Breakfast

KHSD Provides Free Meals During Summer Break

June/July 2018
Each year, the U.S. Department of Agriculture partners with local organizations like the KHSD to provide free meals to children when school is out for the summer. Anyone age 18 or younger may come to a participating school site to eat at no cost.
The KHSD provides free breakfast and lunch to children during the summer at the following sites: Arvin High School, Bakersfield High School, East Bakersfield High School, Foothill High School, Golden Valley High School, Highland High School, Independence High School, Kern Valley High School, Mira Monte High School, North High School, Ridgeview High School, Shafter High School, South High School, and West High School.
LoLo's Kitchen: Serving KHSD meals and smiles for 26 years


by Jeff Platt, Eyewitness News, Wednesday, May 9th 2018 (BakersfieldNow.com)



Loraine Spencer works are South High where she runs the kitchen. For 26 years Lolo, as her co-workers call her, has been dishing out meals and smiles to students and staff of KHSD schools. While she could retire she says the smiles on the kids' faces when they get a meal is what keeps her coming back for more.
CLICK below link to view video:
Wellness Warriors
April 2018
Family fun and encouraging a healthy lifestyle were the themes of the 3rd annual KHSD Wellness Warriors event at Centennial High School. A beautiful day brought together hundreds of KHSD employees and their families to experience obstacle courses, races, vendors, Zumba classes, healthy food samples, and free health screenings. Participants were able to get their blood pressure, cholesterol, and glucose levels checked while learning the basics of hands-only CPR with live demonstrations.
Popular stops for the younger visitors this year were the Bike Bakersfield area and the mini bike course, face painting, and bounce houses.
The annual Steps Challenge and Obstacle Course competitions were highlights again this year, complete with bubbles at the finish line. Congratulations to everyone who participated in a day dedicated to the health and wellness of our valuable employees!
Food Service Wellness Warrior Teams
Recycling Champions
April 2018
Congratulations to Arvin High School and KHSD Food Service employees!
Food Services finished in first place in the California School Recycling Challenge "Cardboard" category with 1,940 pounds of recyclables collected. Arvin High School took second place in the "Mixed Recyclable" category, with 11,647 pounds collected.
FAST FOOD AT A WHOLE NEW LEVEL
February 2018
Changes are rolling onto campuses throughout the Kern High School District (KHSD) with a pilot program for meal and snack options. KHSD Food Services had food carts designed and stocked with everything students would find in the cafeteria.
"It makes it simpler and easier for the students to get their breakfast here instead of going all the way to the cafeteria so they can get to class on time. Buses sometimes run late depending on the fog and the traffic." - Lynn McGee, Assistant Director of Student Wellness and Smart Snacks, KHSD
The cart upgrades include a fully functioning computer system, branding with campus-specific logos and colors, and bricks for ice that keep food cold and plates that keep food hot. Griselda Briseno is a senior at Shafter High School and says this is a really nice way to get her day started. On this particular morning, she chose a cinnamon bun, milk, and an orange to enjoy right off the food cart. Ethan Gutierrez is a freshman at Shafter High School and says he uses the food cart almost every day.
"I like it because it's a lot closer than just going all the way through the cafeteria. It has all the same stuff, and all the food is really good." - Ethan Gutierrez, Shafter High School Student
Gutierrez is also proud that his campus is one of the first in the KHSD to have the cart.
"Great things continue to happen at Shafter. This is one more example of the things that we do to continue with our Shafter Pride and all that we do with our kids, and this is one more opportunity to provide them with a meal in the morning to help them get their day started." - Russell Shipley, Principal, Shafter High School
McGee says this has been a great opportunity to serve the students and they are seeing an increase in the number of students participating in the breakfast program due to the ease and efficiency of the new carts.
"We know breakfast is the most important meal for the students to support their education and them in their endeavors to graduate from high school." - Lynn McGee, Assistant Director of Student Wellness and Smart Snacks, KHSD
The Regional Occupational Center also has a food cart students and staff are enjoying. Plans to apply for grants to expand the innovative program to every campus in the KHSD are in full swing.
TASTY ASSIGNMENT
December 2017

LCAP Advisory student leaders from the KHSD were treated to a special taste test while providing valuable input on what will appear on school site menus in the coming years. The Food Services department prepared items such as chicken drumsticks, mac & cheese, and presented muffins, pizza, and cookies for the students to evaluate. Food Services Director Lynn McGee discussed the importance of providing nutritional food choices and asked the students to rate the foods. During the taste testing and ratings, students had the opportunity to ask Ms. McGee questions about the various items.
Natalia Martin, an Independence High School student, was excited to take part in an event like this and has waited for an opportunity to share her thoughts about food for awhile. She was especially fond of the mac & cheese entree. Colin Stikes, a student at Stockdale High School, appreciated the opportunity to have his voice heard, saying he felt like administrators care about what students want to see in the cafeteria. He especially enjoyed the drumsticks
KHSD Superintendent Dr. Bryon Schaefer joined students for the tasting, as well as a nutrition lesson, wellness discussion, and information about the various meal programs, federal regulations, and smart snacks offered by Food Services on our campuses. LCAP Advisory students meet quarterly to share their comments and concerns about programs while learning about services offered by the district so they can share that information with others at their individual school sites. The students' opinions were appreciated and based on the positive responses, students will be able to enjoy chicken drumsticks, mac & cheese, and muffins in the future.
RECYCLING RECOGNITION
May 22, 2015

The Kern High School District Food Services Department and the Central Kitchen staff participated in the 2015 Keep California Beautiful, The Great American Clean Up/K-12 Recycling Challenge.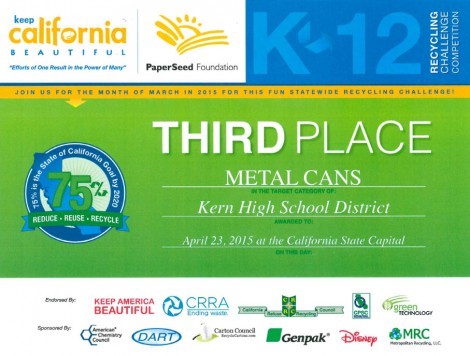 "The Central Kitchen staff separated the cans to keep them from the landfill in the month of March, and have continued their efforts by also starting to recycle cardboard boxes." – Lynn McGee,
Director of Food Services, KHSD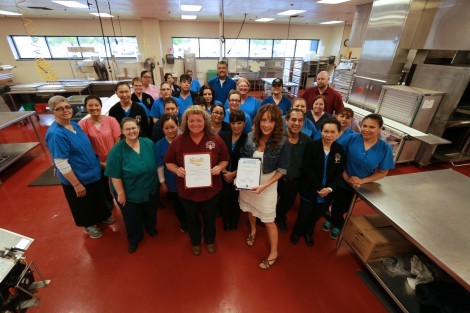 The group took third place in the category of metal cans, and received certificates of recognition from the State of California, Jean Fuller, Senator 16th District, and the Kern County Board of Supervisors, for exemplary public service and civic contributions to the community and Kern County.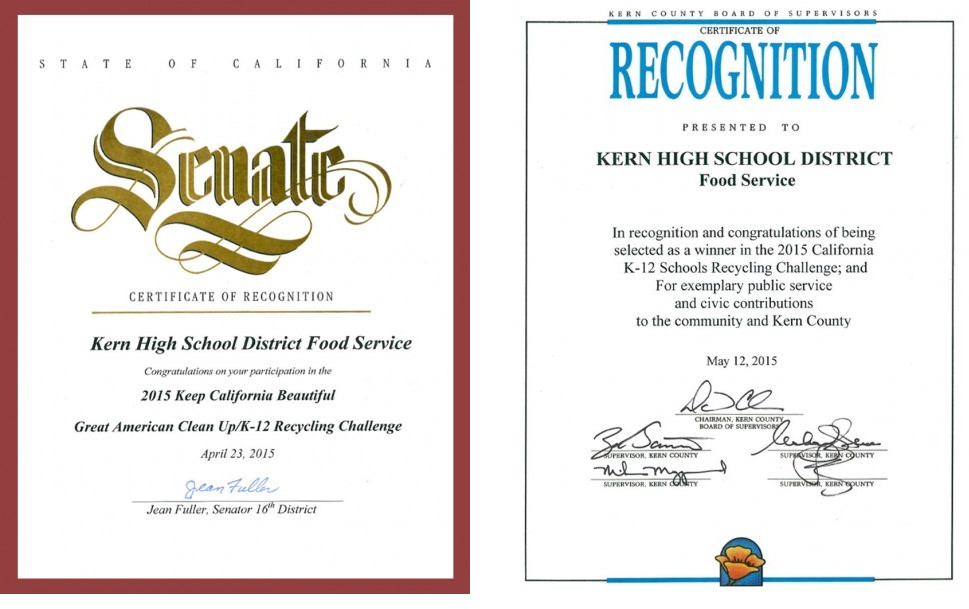 KHSD LAUNCHES EXPANDED FOOD SERVICE
April 24, 2015

The Kern High School District (KHSD) is excited to announce a new, no cost dinner program, serving the needs of students on several campuses.
The nutritious dinner menu includes milk, bread or grain, meat or meat alternative, and two servings of fruits or vegetables. Each participating campus will have dinner serving times between 5:00 pm – 7:00 pm in the school cafeteria.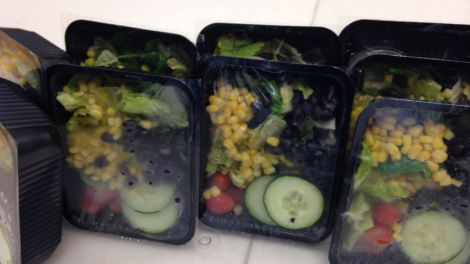 "This is really nice of the school to do this. After practice we have worked up quite an appetite and smelling that food makes you hungry!" – Favian Trujillo, 10thgrade
Shafter High School is the latest KHSD site to add the dinner program and is currently serving about 150 dinners per evening, three nights a week. This is a free meal for all students on campus, participating in an afterschool educational or enrichment program.
"We are excited to offer this to our students. So many are busy late into the day with athletics, activities and tutoring. This is one more opportunity for them to be successful." – Russell Shipley, Principal, Shafter High School
Dinners are now offered as part of the At-Risk Afterschool Meals Program, under the Child and Adult Care Food Program. It provides federal funds to afterschool programs to serve a nutritious meal to children age 18 and under during the school year.
"Well-nourished children have more energy for focusing on homework, engaging with their peers, and participating in physical and enrichment activities. Providing healthy food after school, allows children to be fully engaged in their afterschool program." – Lynn McGee, Director of Food Services, KHSD.
The KHSD Dinner Program began March 1st, 2015. There are plans to expand the program, but school sites currently participating include Arvin High School, Bakersfield High School, East Bakersfield High School, Foothill High School, South High School, Shafter High School, and West High School.
SOUTH HIGH COOKIE GURU, Juanita Grissom-Peoples
December 23, 2014

Original Story | KGET 17 December 19, 2014
Cafeteria lady serves food and a smile to students at South High School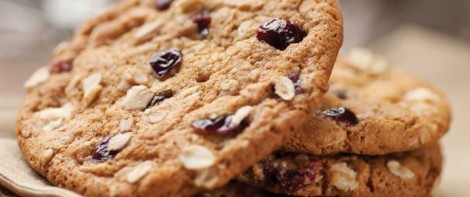 BAKERSFIELD, CA.-Ms. Juanita Grissom-Peoples has been serving South High students for almost 22 years. Her kitchen is always open. She never wants a student searching for food like she once saw one young man did.
"He was digging in the trash can for more food and that hurt my heart," said Ms. Juanita. "So I told him don't ever do that. If you're hungry come to me and let me know. He said well I don't have any food, so we got to a point where the kids that didn't want their food would leave it on the table and I would pack it up."
She packs up meals complete with oatmeal raisin cookies that the students love. But the sweetness they get from her isn't just in plastic wrap.
"She really does care for every student here. She makes sure everyone is healthy and taken care of and she is like that family figure that everyone could have when they're at school,"
– Karina Ramirez, South High Student
Ms. Juanita has a hard time counting all the students she's served. "I have students that went to the service or whatever and they send me postcards and then they would come and visit me and say look, Ms. Juanita, this is my family. "Your family?" Ms. Juanita questions. "So they bring the students up to meet me and they tell their children this is Ms. Juanita, this is the one fed me so when you get ready to go to school you go to Ms. Juanita." She counts her years at South by the generations of families she's served. Even her own. "I started here in '93, my oldest child graduated from here in '93. Now my second oldest grandchild is a junior here."
Ms. Juanita says she'll be in the South high kitchen ""til the lord says different. I love my job so when its time to retire this is where I'll come from." Ms. Juanita shared her cookie recipe with 17 News and it is listed below. But be warned–the recipe is for 354 cookies!
Oatmeal Raisin Cookies
Number of Portions: 354
Butter with salt 3 LB
Shortening 6 LB
Granulated sugar 14 LB
Vanilla extract 1/2 cup
Eggs 2 LB
Applesauce 1 LB
Honey 2 LB
Water 2 cups
Wheat flour 6 LB
White all-purpose flour 8 OZ
Leavening Agents, Baking Soda 6 OZ
Ground Allspice 1 1/2 OZ
Ground Cinnamon 1 1/2 OZ
Table salt 3 OZ
Oats 9 LB
Seedless Raisins 4 LB
Set oven to 310 degrees.
Combine butter, shortening and sugar. Add eggs. Blend well. Thoroughly dissolve honey and applesauce in water. Slowly continue to mix. Add dry ingredients to the above mixture and continue to mix.

Add oats and raisins to the mixture. Mix well so there are no lumps of shortening in the bottom of the bowl.

Cook for 10-12 minutes.
MAKING LUNCH LINES SHORTER WITH NEW TECHNOLOGY
December 20, 2014

Original Story | 23KERO-TurnTo23.com December 19, 2014 Author: Lesley Marin
Kern High School District rolls out digital lunch program to make lunch lines shorter for students
BAKERSFIELD, Calif. – The Kern High School District has rolled out a new digital lunch program to help students make it through the lunch line quicker.
The program, which started this year at all Kern County high schools, aims to cut lines while allowing students to have more time eating and socializing with friends.
"If we could implement a new program that would help them get through the lines faster we could get them to participate in lunch and still be able to have time to socialize, because that's important for them," said Lynn McGee, Director of Food Services for the Kern High School District.
In the past students said they would opt out of lunch because of the long lines.
"I swim in the spring," said GVHS senior Taylor Reece. "So when I don't eat lunch it really depletes your energy."
The new system allows students to use a quick pin code to buy lunch and access balances. Parents can also access, complete and submit meal applications for students online.
"In the past they use to have to use their ID cards and now when they come through they actually just have to have their pin code. So they're not fumbling to have cards and it doesn't take as much time," said McGee.
The district is also hoping to educate students on taking advantage of their breakfast program.
Golden Valley serves about 1,200 lunches a day but only a little over 200 students participate in the breakfast program.
"It's very simple for students to come through and get a nutritious breakfast and start their day out strong," said Principal of GVHS Paul Helmen.
Breakfast is only $1.50 for students.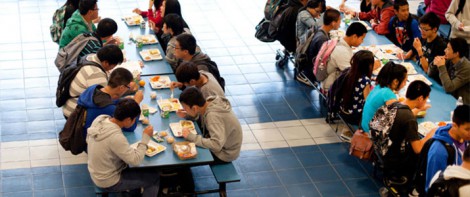 NUEVA HEALTH FAIR HIGHLIGHTS
November 12, 2014

Nueva Continuation High School recently organized and hosted a Health Fair.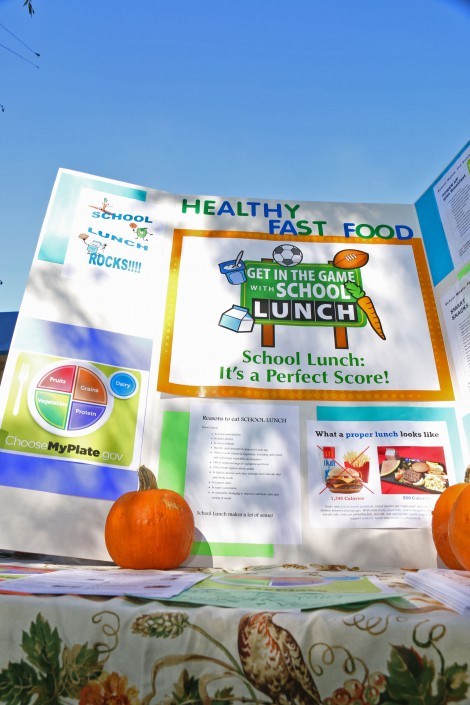 The Leadership students greeted guests as they arrived on campus and helped presenters set up their individual stations. More than one hundred Nueva students participated by visiting booths, asking questions, and receiving valuable health and community information.
"Health fairs are designed to increase understanding of available health care and health promotion resources in the local communities of Arvin and Lamont. Many of our students come to us with backgrounds that don't always provide the resources and information necessary for them to lead healthy lives or where to go for health-related questions." – Mark Weir, Nueva Site Administrator
Groups in attendance included, KHSD Food Services, Kern County Suicide Prevention, Hoffman Hospice, Lamont Sherriff Sub Station, Action Family Counseling, Clinica Sierra Vista, Kern County Crime Prevention and Kern County Donate Life.
Besides promoting health awareness, there were several goals for this new event at Nueva.
"We wanted to show young people how they can utilize, and gain access, to local community resources and to encourage collaboration among private, voluntary and government sectors. We also strive to encourage our students to assume responsibility for health choices by developing a personal wellness plan for maximizing health and longevity, and to use health screening information for early disease detection and to increase understanding of how the body functions." – Mark Weir, Nueva Site Administrator
The Health Fair was such a success, there will be another one in the spring. There are also plans to make this an annual event for students and staff at Nueva Continuation High School.
GROWING HEALTHY MINDS & BODIES
November 4, 2014

Original Story | ABC 23 KERO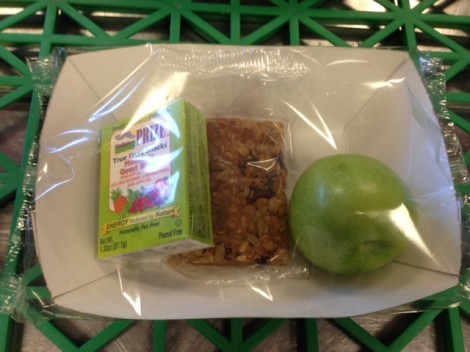 1500 after-school snacks are served daily at six comprehensive sites in the Kern High School District. This program is expanding, with the hopes of offering the snacks at all comprehensive sites this year.
After school snacks provide children with nutrition and enhance their learning abilities by contributing to their physical and mental well-being. Studies have shown that children whose nutritional needs are met, have fewer attendance and discipline problems and are more attentive to learning.
KHSD after school snacks contains at least two different components of the following four: a serving of milk; a serving of meat or meat alternate; a serving of vegetables or fruits or full strength vegetable or fruit juice; a serving of whole grain or enriched bread or cereal.
WELCOMING A HEALTHY FALL SEASON
October 23, 2014
Students and staff from the Kern High School District are spreading the word about nutrition.
An informational outreach booth was set up recently at the Greenfield Family Resource Center on Monitor Street, as part of the Greenfield, Collaborative HELPS partners Annual Open House.
The Kern High School District booth was geared towards parents, students, and families with current or prospective high school students. Free wrapped samples of pumpkin cake made for the event by KHSD Foods Services were shared with the community, along with advice on healthy eating and study habits.
A pumpkin trivia game was the highlight of the event for many students who stopped by. Winners were able to take their own pumpkins home, which were donated by local farmers.
Golden Valley student Daisy Arechiga, Felisa Patino, our Student Outreach Resource and Lynn McGee Director of Food Services for KHSD were on hand to run the booth, meet with families and answer questions from the public.