Pre-Payment Options
A school lunch provides great nutrition for just $2.90, and a breakfast for only $1.65. Students may select the entrée of their choice, two to three side dishes and a choice of milk. For your convenience, parents/guardians may establish a pre-paid meal account for their student. Please take advantage of the options to pre-pay your student's meal accounts!
Cash or Check
You can bring money to your student's school cafeteria personally, or send your cash or check payment with your student. You may also mail payments to the KHSD central Nutrition Services office at: 3701 E. Belle Terrace, Suite B, Bakersfield, CA, 93307. Make checks payable to your KHSD school cafeteria - Example: "KHSD-West High Cafeteria" Please ensure the check has your student's name, UID number and school name written on it, to help ensure your student's account can be properly credited.
Online Payments
Kern High School District offers parents the ability to pre-pay for your student's meals online via the Titan School Solutions Family Portal. Online payments are a simple, safe and secure way to make payments to your student's cafeteria account 24 hours a day at your convenience. To deposit funds into your student's account, parents/guardians must first create a Titan account. Once created, parents can access their account at any time to make deposits, or to view general information and activity regarding your student's account. Please note, Titan charges a $2.60 fee per transaction.
Please click the TITAN link below under ONLINE PAYMENTS to go to the Titan Family Portal to set up and manage your student's cafeteria account.

For additional information and answers to frequently asked questions regarding setting up an account through the TITAN Family portal, please click:
English - Titan_Parent Portal FAQ_English.pdf
Spanish - Titan_Parent Portal FAQ_Spanish.pdf
Learn about our district's MEAL CHARGE POLICY here: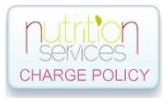 Click here to view the current Student and Adult Cafeteria PRICE LIST:

Online Payments