Pre-Payment Options
Please take advantage of the options to prepay your student's meal accounts. Prepaid meal accounts help the lunch lines go faster and gives students more time to eat, relax, and play. It also gives you the peace of mind of not having to worry about looking for lunch money every day or worry that it might get lost, stolen or used for other things other than lunch.
Parents have the opportunity to prepay for their student's school meals through My School Bucks, an online prepayment program. After creating an account, parents can then log in and use their Visa, Master Card or Discover Card to add money to their student's account. Here is how to get started:
- Go to http://www.myschoolbucks.com.
- Create a Personalized Account to set-up your User ID and Password.
- Put Money on your child's meal account.
- You can look at your child's meal account balance.
- You can look at what your child is purchasing at the school.
- You can review many other added features this website has to offer.
- Then remember to Log out.

MySchoolBucks Support:


Call MySchoolBucks at 1-855-832-5226
Mon-Fri: 7am - 7pm (Eastern Time)

We realize that it is sometimes difficult to remember to send money with your child for their breakfast and/or lunch each week. Perhaps you send money on a daily basis. Some days, if you are on a tight budget, you simply might not have the cash to send with your child. Now, you have the convenience of paying online with your credit card for school meals. Please note that by using your credit card there will be a service fee charged to your card to cover the transaction fee to the credit card company and the bank fee for the wire transfer to the school. If you do not want to use a credit card, you may still send cash or a check in advance with your child to school and that money will be put on your child's account to be used for purchasing lunches and/or other foods such as extra milk, ice cream etc.

If you prefer to send a check via mail, you may visit the WPS Our Schools Web Page to access the address for your child's school.
QUICK PAYMENTS

Easily keep an eye on your student's balance and make payments anytime, anywhere.
CAFETERIA PURCHASES

Quickly check and see what your student is purchasing in the cafeteria.
BALANCE NOTIFICATIONS

Be in the know - Receive push notifications when your student's account is low.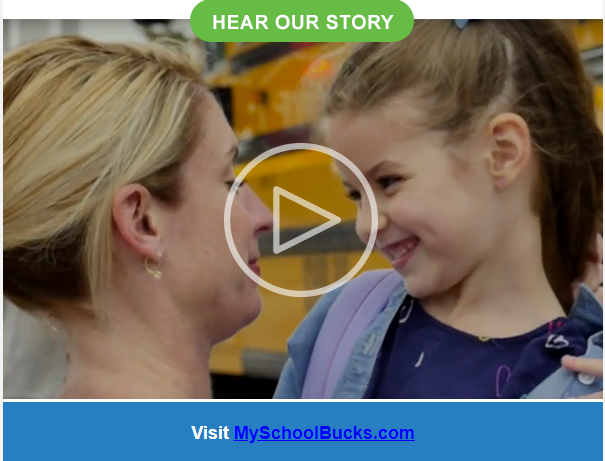 Online Payments
Online payments are a simple, safe and secure way to make payments to your students account 24 hours a day at your convenience.
Send Check or Cash
You can always bring money personally or send it with your student. Please place it in an envelope marked clearly with your student's name, their ID #, their teacher's name, the $ amount and the check #. Turn in prepaid deposits to the cafeteria cashier(s) or school office.


If you choose to bring money to school personally or send it with your student, please put it in an envelope clearly marked with the student's first and last name, their ID #, their teacher's name, and the amount enclosed.