Meal Applications
Eligibility Guidelines
Turn in Applications to:
Turn into office
Meal Applications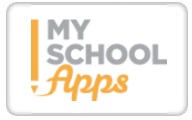 Newark Unified School District will notify the household of their children's eligibility for free meals if any household member receives CalFresh, California Work Opportunity and Responsibility to Kids (CalWORKs), or Food Distribution Program Indian Reservations (FDPIR) benefits. Households will also be notified of any child's eligibility for free meals if the individual child is categorized as foster, homeless, migrant, runaway, enrolled in an eligible Head Start, or enrolled in an eligible pre-kindergarten class. An Application is not required if a household receives the eligibility notice from school officials. Households should contact the school immediately regarding any child in the household not included on the eligibility notice. The household must notify school officials if they choose to decline meal benefits.
Households that did not receive the eligibility notice from school officials and would like to apply for meal benefits must submit a complete free and reduced-price application for Newark Unified School District to determine a child's eligibility.
Households receiving CalFresh, CalWORKs, or FDPIR benefits must include the following on their meal application:
Names of all enrolled children
One case number from any household member
Signature of an adult household member
Households with foster, homeless, migrant, or runaway children must include:
Names of all enrolled children
Indication of individual child's categorical eligibility status
Signature of an adult household member
Households who may qualify for free or reduced-price meals based on income must include:
Names of all household members (children and adults)
Amount, frequency, and source of current income for each household member
The last 4 digits of the Social Security number (SSN) of the adult household member who signs the application or check the box if the adult does not have a SSN
Signature of an adult household member
Foster children are eligible for free meals and may be included as a household member of a foster family if the foster family chooses to also apply for the non-foster children. Including foster children as a household member may help the non-foster children in the household qualify for free or reduced-price meal benefits. If the foster family is not eligible for meal benefits, this does not prevent foster children from receiving free meal benefits.
Children in households participating in Women, Infants and Children (WIC) may be eligible for free or reduced-price meals. Contact school officials for further information or complete an application for processing.
Under the provisions of Newark Unified School District Free and Reduced-Price Meal Policy Statement, the designated determining official(s) will review meal Applications and determine eligibility. Parents or guardians dissatisfied with the eligibility determination may discuss the decision with the determining official on an informal basis. Parents or guardians may also make a formal request for an appeal hearing of the decision and may do so orally or in writing with Mary Sayers. Contact the hearing official at 510-818-4288 for information regarding the hearing procedures.
If a household member becomes unemployed or if the household size changes, the family should contact the school. Such changes may make the household eligible for free or reduced-price meals if the household income falls at or below the levels shown above.
For up to 30 operating days into the new school year, eligibility from the previous school year will continue within the same school/agency. When the carry-over period ends, unless the household is notified that their children are directly certified or the household submits an application that is approved, the children must pay full price for school meals and the school will not send a reminder or a notice of expired eligibility.
Free and Reduced Price Meals are available to families who believe they may qualify. If your family chooses to apply please complete a "Free and Reduced Meal Price Application Form." The forms can be obtained and returned (completed) to any school office. You will be notified by mail of your child's status. Until notification, you must provide your child with a lunch or lunch money.

Only complete one application per family. The information you give will be used to determine or prove your child's eligibility for free or reduced-priced meals. This information may also be used for other state or federally funded school benefits.

Factors considered in the application process are household size and total household income. HOUSEHOLD SIZE is considered all persons, related or unrelated: Including parents, children, grandparents who live in your home and share living expenses. The TOTAL HOUSEHOLD INCOME is the income each household member received last month before taxes - this includes wages, social security, pension, unemployment, welfare, child support, alimony, and any other cash income.

Foster children are categorically eligible for free meal benefits. An application is not needed yet there does need to be documentation of status by a state or local entity familiar with the child's status. Foster children may be included in the household application as part of the household size.