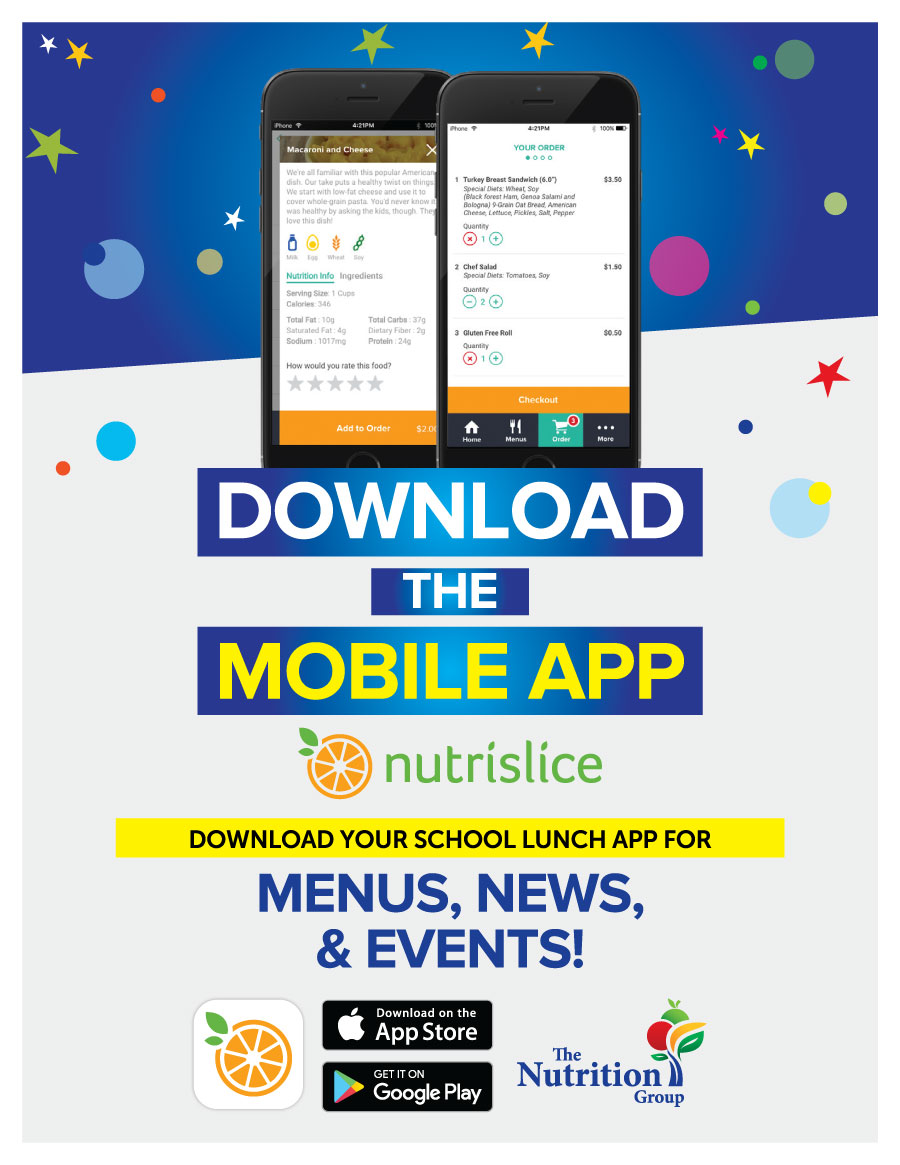 National School Lunch Week October 11-15, 2021
Welcome to School Nutrition Services!
10/1/2021 ALERT!
SUBJECT: National Supply Chain Disruptions and the Impact on School Nutrition Programs, VDOE
Throughout the COVID-19 pandemic, food manufacturers and distributors have responded to situational challenges like the need for increased sanitation, product shortages, and changes to product packaging. These challenges have been compounded by worker shortages and rising production and transportation costs. Increasingly, school nutrition programs across the country are experiencing supply chain disruptions
Supply chain disruptions have already begun to impact school menus; the VDOE-SNP encourages divisions to proactively communicate to students and their families how supply chain interruptions and staffing shortages impact school meals.
These disruptions have already been experienced by MCPS by way of menu changes daily when items ordered and their approved substitutions are not available. As a result, menus are changing at the last minute by school based on the school's inventory on hand.
We ask students and parents to be patient with School Nutrition, and bear with us as we continue to put together high quality, nutritious and good tasting breakfasts & lunches under USDA guidelines.
https://www.washingtonpost.com/business/2021/09/29/schools-supply-chain-crisis/?wpisrc=nl_sb_smartbrief
News article explaining the troubles that face School Nutrition Programs all over the country.
____________________________________________________________________________________________
8/2/21
With federal funding, the Montgomery County Public School District will provide free meals for all children in the community, ages 18 and under, during the 2021-22 school year.
Healthy breakfasts and lunches will be offered every school day to all children at no cost.
Typically, a student's household must meet income eligibility requirements to qualify for free or reduced-price meals. However, the United States Department of Agriculture (USDA) issued guidance that allows schools to offer meals to all students at no cost for the 2021-22 school year.
Curbside meal service will be available for parents picking up meals for children who are not in school by reserving the breakfast and lunch the morning of the day before.
Please call and place an order from the kitchen of the school you want to pick up meals from. Make the arrangements for pick up accordingly with the kitchen manager. No duplicate meals will be allowed. Curbside meal service will be provided Monday through Friday by the school. Each student is allowed 2 meals (breakfast and lunch) at the time of pick up.
According to state/federal guidelines, parents can pick up the free meals without having to bring their children to the pickup sites.
Regardless of universal feeding, parents are strongly encouraged to fill out a free and reduced-priced meals application online for the 2021-22 school year. Or, they may ask for a paper copy at each school in the school office. Once the form is completed, please hand it back to the school. Or, return the application by mail to: Attn: SNP/MCPS, 208 College Street, Christiansburg, VA 24073
The meal application will assist not only their family, but other families in the district in many ways. The applications helps to qualify your district for federal/state programs, housing, other support benefits and much more.
If you have questions about school nutrition programs, please contact us by email to [email protected]. We will answer your phone call to 540-382-5109. Emailing our office is the most expeditious way to receive a reply.
Upcoming Events
Announcement:
The U.S. Department of Agriculture (USDA) recently announced the extension of certain waivers through the 2021-2022 SY.
The SSO waiver will allow LEAs to provide meals at no charge to all students, also referred to as universal feeding for SY 21-22.
Paper applications are available at each school and upon request. Please call 540-382-5109, ext. 1333
Apply for benefits online. New applications for SY 2021-2022 are linked as of July 12, 2021
CLICK on the link below: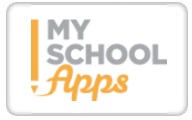 Why should you fill out an application online or by paper to determine if you are eligible for meal benefits in SY 2021-2022 when we have universal feeding in place for the whole school year?
When a family fills out the application for determining eligibility, this information is used by more than School Nutrition Programs. The data collected by application might be applied to other benefits which the student and perhaps the family are able to benefit from. When in doubt, go ahead and apply, you may be helping yourself in ways you were not aware of.
_______________________________________________________________________________
Information for you:
To help ensure the health and safety of all our students and staff, we ask that parents please consider funding their student's meal account online through MySchoolBucks. This will help minimize the amount of cash/check deposits that need to be handled throughout the day, which allows us to focus on serving meals as fast, efficiently, and safely as possible.

In addition to paying online for meals, your free MySchoolBucks account also makes it easy to check your student's balance, set up low balance alerts, and view cafeteria purchases from anywhere.



Get Started Today:
Go to myschoolbucks.com or download the mobile app

Create your free account and add your students using their school name / student ID

Add funds using your credit / debit card or electronic check

A program fee may apply. You will have the opportunity to review any fees and cancel if you choose, before you are charged.

Set up automatic payments and never forget to send in lunch money again.
All snacks & a la carte items meet the regulations for Smart Snack Compliance. If you would like to see if your snack meets the regulations check out the Smart Snack Calculator. A complete list of all nutrition fact labels and smart snack sheets can be located at the SNP Office.

If you would like to put a restriction on your student's account please contact SNP Office.

Please visit our page on Food Safety for useful information to parents and families.

USDA reveals that consumers may not know how to safely cook frozen foods, which can put families at risk of getting foodborne illness in their homes.

CLICK HERE for link to new findings
_______________________________________________________________________________