Menus
As we welcome students back into school we are happy to provide

free

breakfast and lunch at all schools for all students.
REMOTE LEARNING ACADEMY
Tewksbury Food & Nutrition Services will continue to offer curbside meal pick up for all RLA students. If you are a RLA family and interested in meals going forward, please take a minute to complete the survey link.
Fantastic news! The USDA has extended a waiver to allow TPS to provide meals for all students free for school year 2020/21. We are still encouraging our households to fill out a Free/Reduced Meal application because the benefits do not stop at just free school meals. If qualified, you can ensure your student's meal benefit throughout the school year. Please click link
http://www.schoolnutritionandfitness.com/index.php...
to download the application and return to your child's school or direct to Food & Nutrition Services, 139 Pleasant Street, Tewksbury, MA 01876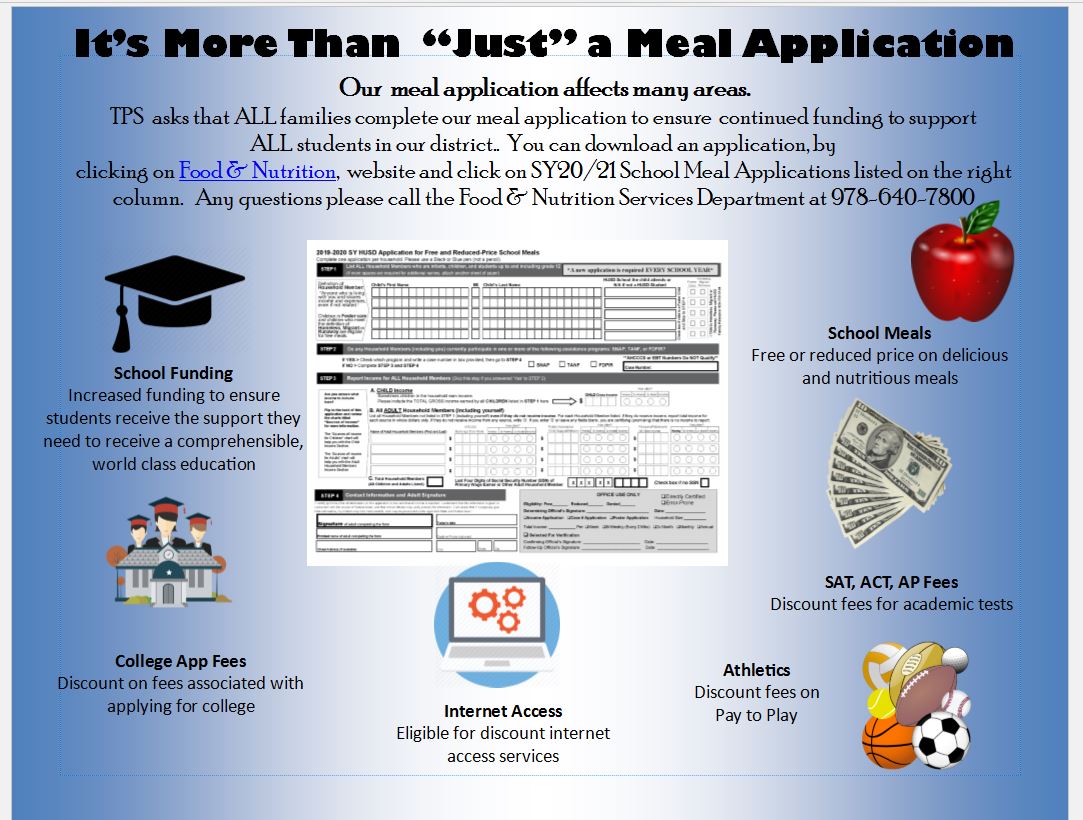 _____________________________________________________________________________________________
PLEASE BE SURE TO ALERT YOUR SERVER IF YOU HAVE A FOOD ALLERGY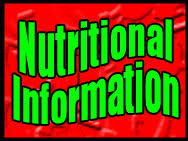 ---
Interactive menu
Every effort has been made to include all nutrient information and allergens, however changes occur; all product labels are always available in the school kitchen.
Click arrows to scroll through months

Elementary School

Middle School

Memorial High School

Other Documents

Curbside Schedule.pdf FAQs Fall 2020 School Meals.pdf Gluten Free Meals.pdf JSI Recipes.pdf Recipes.pdf WELLNESS EVENT: Healthy Me+Healthy We=Healthy Community.pdf