Pre-Payment Options
Please take advantage of the options to prepay your student's meal accounts. Prepaid meal accounts help the lunch lines go faster and gives students more time to eat, relax, and enjoy their meals. It also gives you the peace of mind of not having to worry about looking for lunch money every day or worry that it might get lost, stolen or used for something other than lunch.
Meal Payment: Pre-paying helps the students avoid losing their money on the way to school and assures where dollars are spent. Meal payments do not expire and carryover from year to year and school to school. Please contact the cafeteria cashier at your students building should you need specific information or have concerns about their account. You may send a check with your child for any amount. Please write the complete name in the memo area to ensure proper deposit. Separate checks need to be sent for each student unless they are in the same building.
All bank fees for NSF checks will be deducted from the students account along with the amount of the check.
If your student leaves our district and has funds remaining, either call Sue Whitaker at 419-433-1234 extension 5007 or email her at sue_whitaker@huronhs.com for a refund. Seniors funds remaining will be moved to a siblings account. If their is no sibling, please follow the instructions at the beginning of this paragraph for a refund.
EZPay Online Payments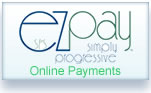 Huron City Schools continues to offer an online meal payment program called "EZPay". You can pay for your children's meals and student fees using any Visa or MasterCard (including Debit Visa and Debit MasterCard). Being registered in this program allows you the opportunity to monitor your child's meal account balance, view the last two weeks of purchases and payments plus receive an email when their account is below $10.00. Instructions for using this program are listed below. If you have any further questions, you may email Sue Whitaker by clicking on her name.
If you have any problems with your students account , please feel free to call the EZPay Parent Line at 1-866-693-9729, option 1. They will be more than happy to help.
Send Check or Cash

You can always bring money personally or send it with your student. Please place it in an envelope marked clearly with your student's name, their ID #, their teacher's name, the $ amount and the check #. Turn in prepaid deposits to the cafeteria cashier(s) or school office.
Online Payments
Online payments are a simple, safe and secure way to make payments to your students account 24 hours a day at your convenience. Please remember, your payment may NOT reach our system before serving times. It usually takes 24 hours to be processed into your students account. Feel free to contact Sue Whitaker if you need to make arrangements to cover an online payment. She can be reached at 419-433-1234 extension 5007.