What's New
Follow Food and Nutrition Services:
Schools Earn Food Safety Excellence Awards
Bell Prairie, Gashland, Gracemor, Lakewood, Maplewood, Maple Park, Northview, Ravenwood, Topping, Staley, Winnetonka, and Winnwood all earned the 2018 Food Safety Excellence Award from Kansas City's Environmental Health Program.
The Grade A Food Safety Excellence Award is given to fewer than one out of ten establishments for substantially exceeding the standards of the food code. The Health Department recognizes that excellence is most fully achieved when food service management fully endorses employee education and training. Therefore, the award goes to establishments that have exhibited excellence in sanitation and food safety, as well as employee education.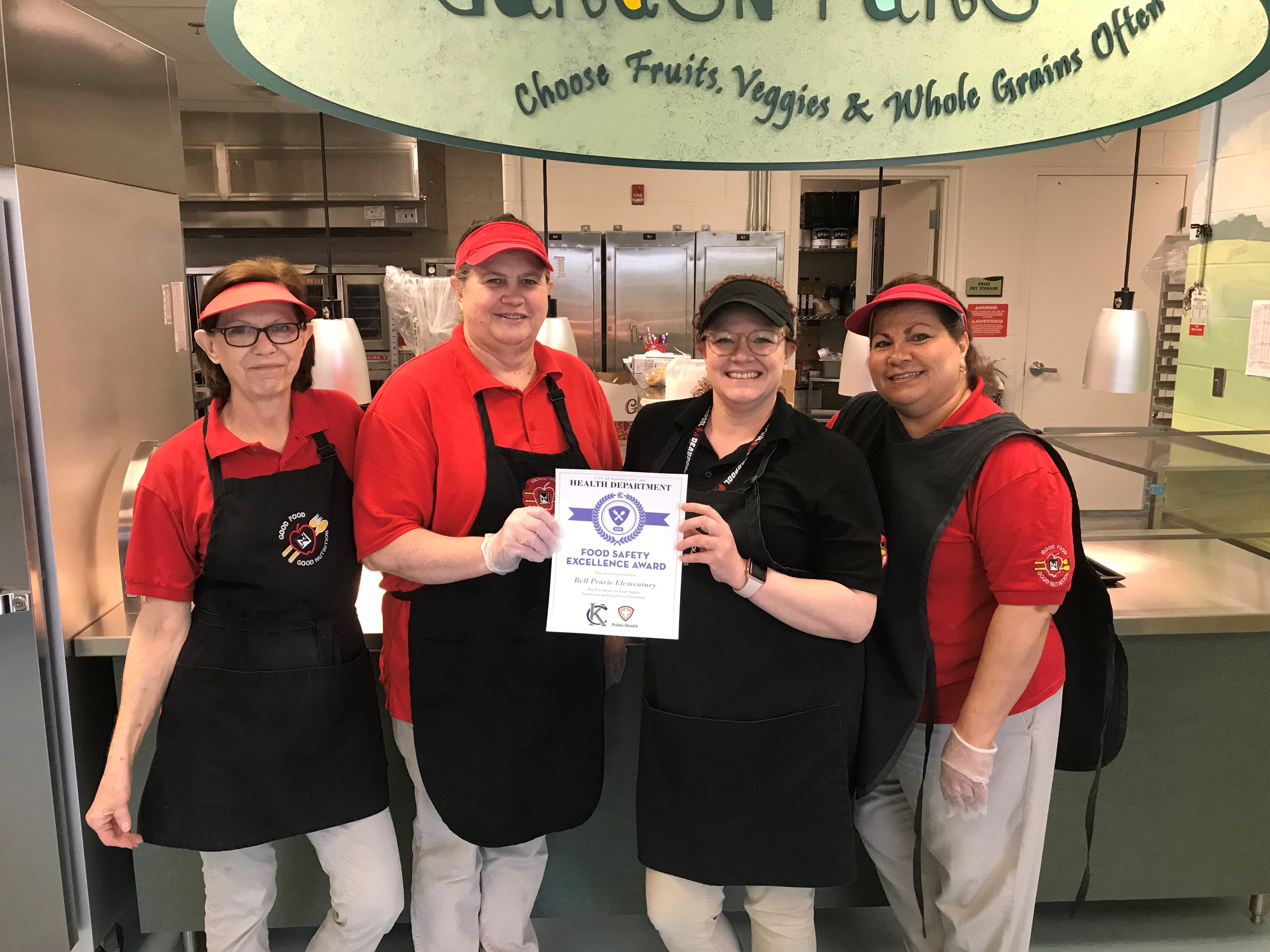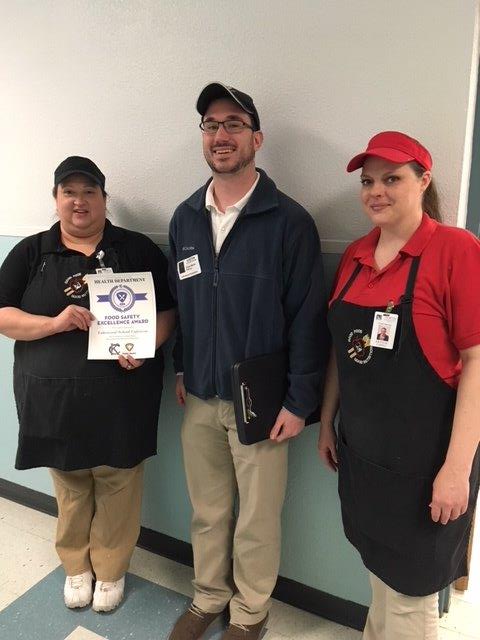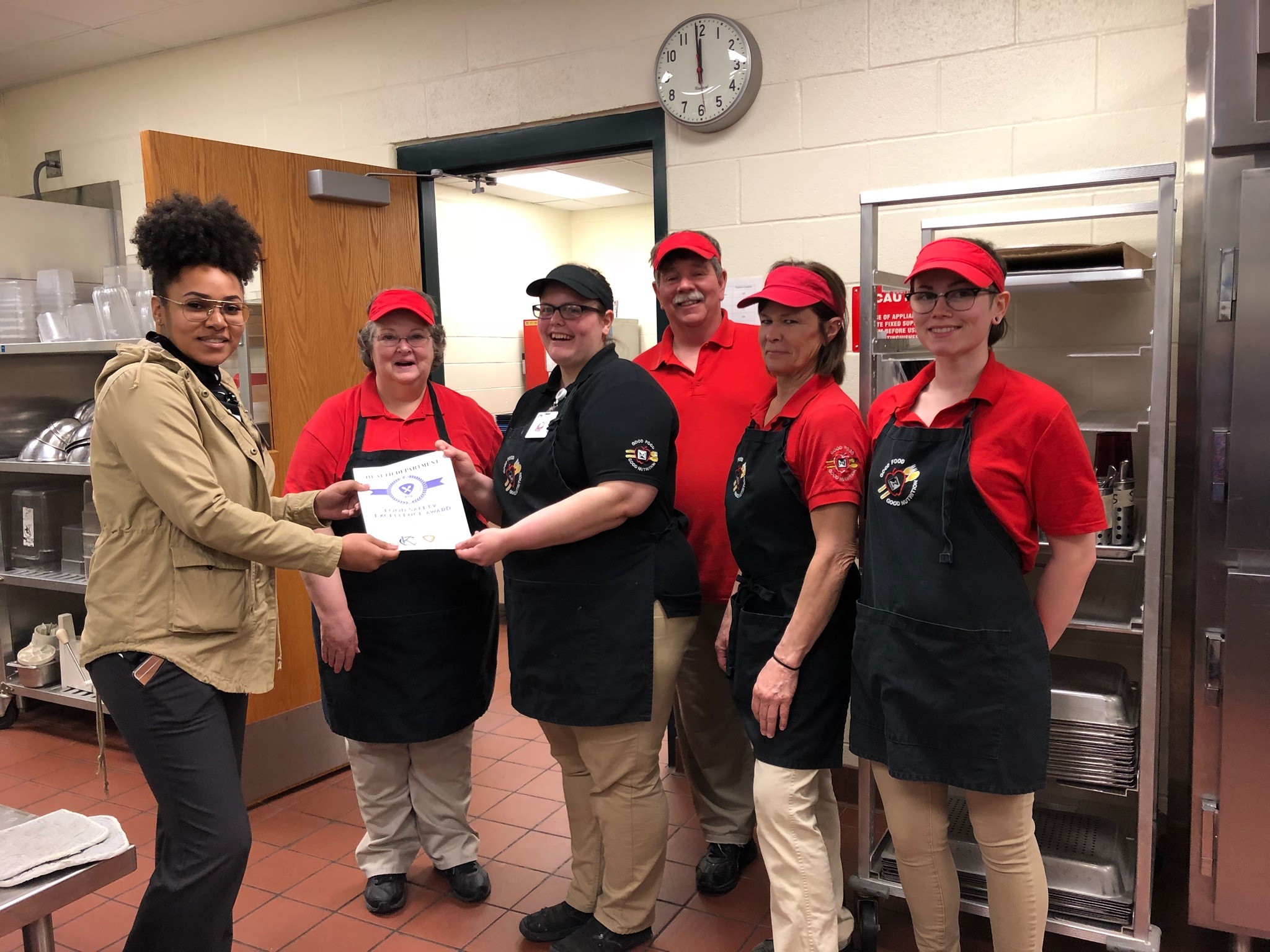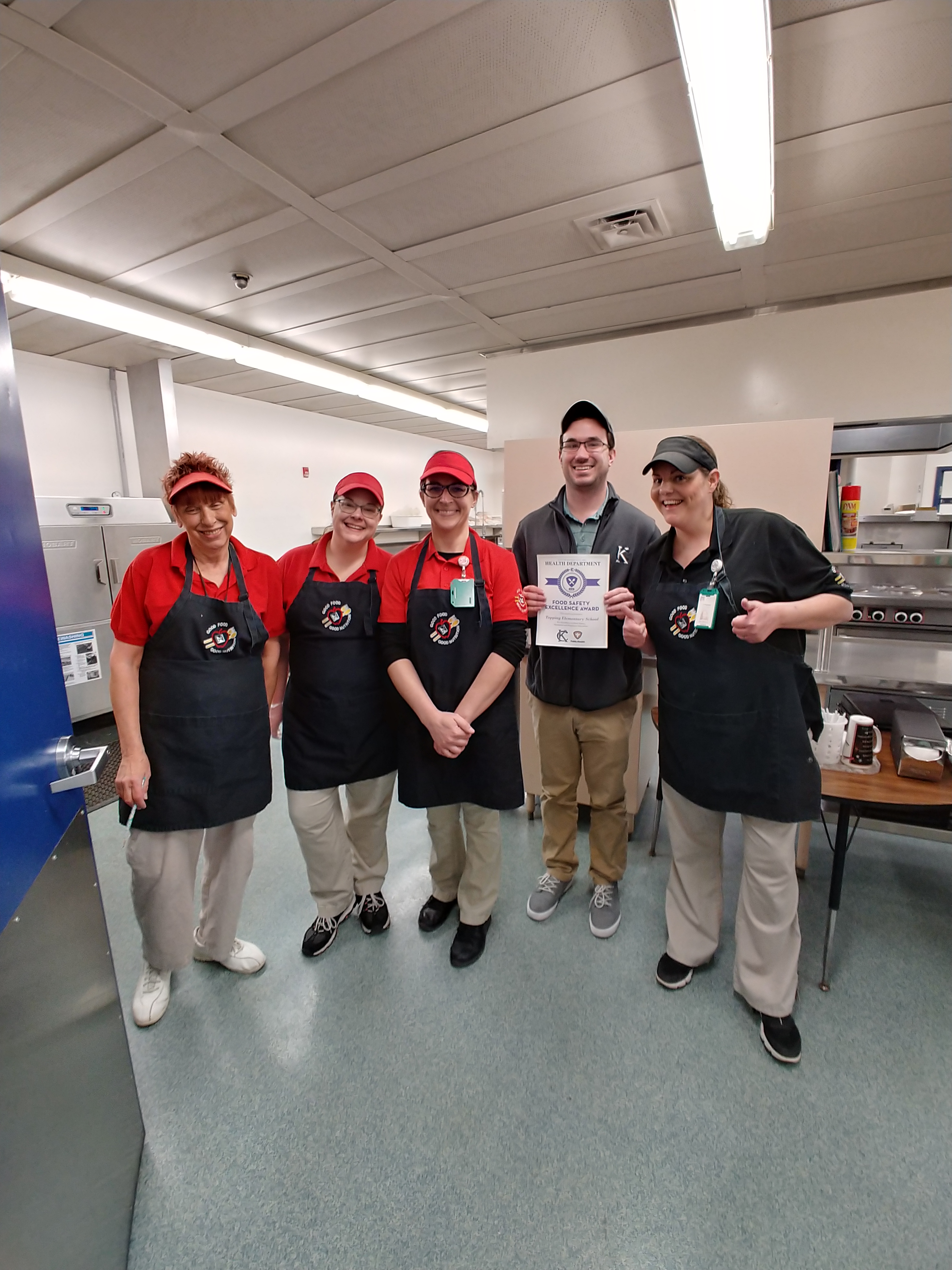 Schools Earn Clay County Food Safety Award
Antioch, Chapel Hill, Linden West, Meadowbrook, North Kansas City High School and Oakwood Manor have won the Clay County Food Safety Excellence Award for 2018. The award recognizes each of the establishments for maintaining substantial compliance with the Clay County Food Code, exhibiting outstanding food safety and sanitation practices and for achieving exceptional inspection results during the calendar year.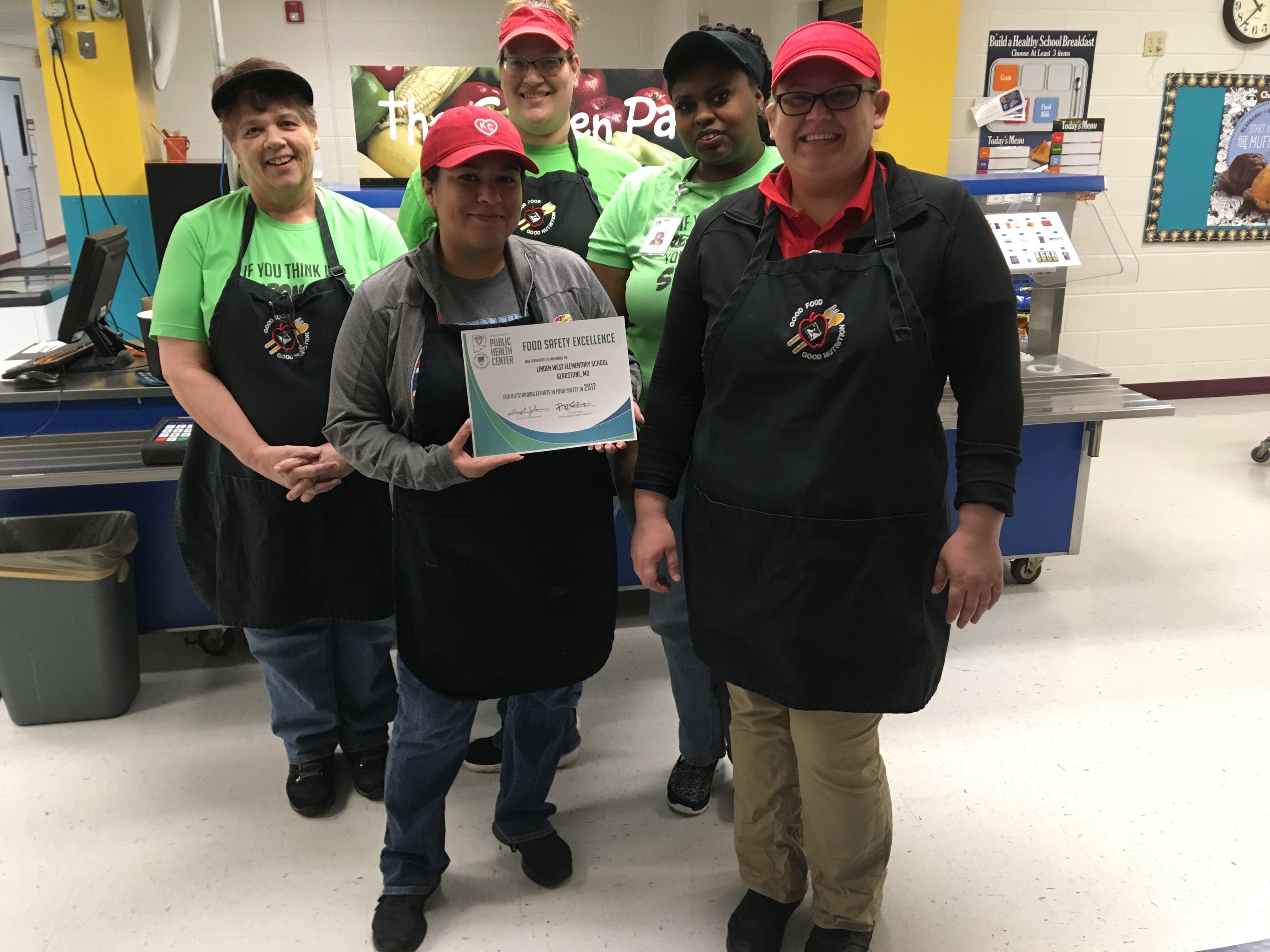 Mary Davis, Antioch Cafe Manager, wins multiple awards.
Our own Mary Davis, Antioch Middle School manager was recently recognized, not once but twice this year. The first recognition that she received was the "Culture of Excellence Honor Cadre" award for Antioch. She later received the "Excellence in Education Award" which is awarded by the Northland Regional Chamber of Commerce. This is a great honor for Mary as this is a regional award. Her excellence has extended outside the realm of our district, which makes us ecstatic to say she is one of our own. Congratulations Mary and thank you for your dedication to your staff, the FNS department, and the North Kansas City District! Your efforts do not go unnoticed.