Pre-Payment Options
ONLINE PAYMENTS ARE AVAILABLE. Please click on the TITAN logo below, to access this service.


Please take advantage of the options to prepay your students meal accounts. Prepaid meal accounts help the lunch lines go faster and give students more time to eat, relax, and play. It also gives you the peace of mind of not having to worry about looking for lunch money every day or worry that it might get lost, stolen or used for purchases other than lunch.
School Deposits:
All cafeteria purchases are to be prepaid before meal service begins. EACS offers the ability to pay for student meals through your family portal on the "Titan School Solutions" website, or they may send in cash or a check made payable to each student's school. (IF your child attends a K-12 school, please make your check payable to the high school) Please have all cash and check deposits submitted to school personnel before 9:15am.
Meal deposits should be placed in an envelope with student name and student ID number on the envelope. Your check may cover more than one child (IF they attend the same school). Write their names and numbers on the outside of the envelope.
Parent(s)/Guardian(s) may receive a low-balance phone call each Monday & Thursday, if the student's balance is: Full-pay less than $7.50 and Reduced-pay less than $2.00. **This is only for students who attend Woodlan K-12, Cedarville Elementary, Leo Elementary or Leo Jr/Sr High School.
Meal Charge Policy
At this time, ALL students may charge up to $5.00.
A student who has charged a meal may not charge or purchase "a la carte" item(s), including extra main entrees or an extra milk.
Students who pay reduced or full price, and do not provide the required payment for a meal, will be offered an alternative meal consisting of a peanut butter/jelly sandwich, fruit and/or vegetable & milk.
The food service manager or other school personnel will coordinate communications with the parent(s)/guardian(s) to resolve the matter of unpaid charges.
If food service staff suspects that this policy is being abused, parents will be called prior to milk & crackers being offered.
Balances
End of year Account balances, both negative and positive, will transfer to the next school year.
All students are encouraged to settle their "negative" accounts before the end of the school year.
Graduating students may request their balance to be transferred to a sibling.
Students leaving the district may contact their cafeteria manager for refunds or complete the Refund Request form below.
Checks
When you provide a check as payment, you authorize us to use information from the check to make a one-time electronic funds transfer from your account, or to process the payment as a check transaction.
You authorize us to collect a fee through electronic fund transfer from your account if your payment is returned unpaid.
Please make sure your check has the following: Full Name, Street Address and Phone Number.
Refund Requests
All student balances automatically rollover to the next school year and new grade/school. If relocating or graduating from our district, please click the "Refund Request" to have your student's balance over $10 refunded. Please provide student name, ID#, school, grade, mailing address and phone number where check should be mailed to. Students leaving the district with less than $10, may request a cash refund from the cashier on their last day.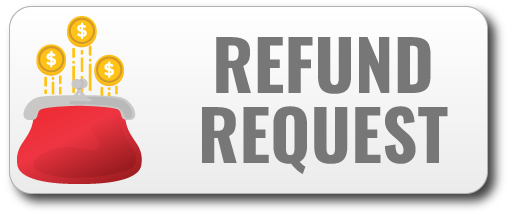 Online Payments
Online payments are a simple, safe and secure way to make payments to your students account 24 hours a day at your convenience. Please note that there are fees associated with this service that are charged by Titan School Solutions. ($1.60 for an e-check and $2.60 for all credit/debit card transactions)
**All monies deposited through e-check or credit/debit card are "real time" deposits. If your e-check should be returned NSF, those service fees billed to EACS will be billed back to you, the parent/guardian, through the account in which the NSF occurred.
Send Check or Cash
You can always bring money personally or send it with your student. Please place it in an envelope marked clearly with your student's name, their ID #, their teacher's name, the $ amount and the check #. Turn in prepaid deposits to the cafeteria cashier(s) or school office.


If you choose to bring money to school personally or send it with your student, please put it in an envelope clearly marked with the student's first and last name, their ID #, their teacher's name, and the amount enclosed.