Welcome to Child Nutrition Services!
The Child Nutrition Department is proud to be part of the District's team. Our main goal is to support our educators in their efforts to improve student achievement. It is a proven fact that hungry minds cannot learn and cannot teach!
Las Virgenes Unified School District participates in the National School Lunch and Breakfast Programs funded by USDA. Through the Healthy, Hunger-Free Kids Act, USDA is making the first major changes in school meals in 15 years, which should help to raise a healthier generation of children.
School meals are important! They help provide your kids with a healthy well balanced meal during school time. Students are offered a choice from all five food groups. In addition, lunch includes the right balance of fruits and vegetables (dark green, orange, legumes) helping to introduce students to a wide range of choices and a focus on locally grown fresh produce.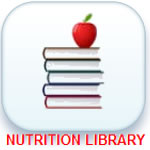 The new regulations have helped the food industry to make healthier food items available to students. Our food brokers have re-formulated all the favorite food choices to meet regulations by providing low fat, low sodium, zero trans-fat and whole grain foods.
The School Day Just Got Healthier. Together we can help our kids learn healthy habits that last forever.
At Child Nutrition, we measure the level of success by the confidence others have in communicating suggestions and concerns. Please feel free to contact Waleska M. Cannon, MBA, RD, Director of Child Nutrition at wcannon@lvusd.org.