Pre-Payment Options
Please take advantage of the options to prepay your student's meal accounts. We encourage all parents to PREPAY weekly or monthly for their student's breakfasts and lunches. You can do this by sending cash or a check made payable to your child(ren)'s school cafeteria or clicking the Online Payment link below to make an on-line payment to your child(ren)'s account .
Prepaid meal accounts help the lunch lines go faster and gives students more time to eat, relax, and play. It also gives you the peace of mind of not having to worry about looking for lunch money every day or worry that it might get lost, stolen or used for other things other than lunch.
It is the policy of the Food Service Department to allow a maximum of three (3) charges per family. It is also the prerogative of the site Principal to allow/disallow or set a limit of less than three charges at the school site.
If charges are not paid, your child must bring a lunch from home. Lodi Unified Food Service department is not obligated to provide a free lunch to any child, unless your child is enrolled in the Federal/State Lunch Program.
If you have any questions, please contact the Food Service Office at 888-287-5873.
Pay for Meals On-line - Online payments are a simple, safe and secure way to make payments to your students account 24 hours a day at your convenience.
Parents can use MySchoolBucks to deposit pre-paid funds into student meal accounts on the web with a credit card. Parents can get on-line at their convenience to check the balance of their child's account and students don't have to worry about forgetting or losing money. Parents can even sign up to get e-mail messages when the account fund is getting low. MySchoolBucks will charge a convenience fee of $1.00 for each transaction, so we recommend that you increase your online deposits to reduce the overall transaction fees paid.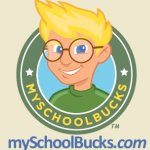 Send Check or Cash
You can always bring money personally or send it with your student. Please place it in an envelope marked clearly with your student's name, their ID #, their teacher's name, the $ amount and the check #. Turn in prepaid deposits to the cafeteria cashier(s) or school office.


If you choose to bring money to school personally or send it with your student, please put it in an envelope clearly marked with the student's first and last name, their ID #, their teacher's name, and the amount enclosed.