Fresh Fruit and Vegetable Program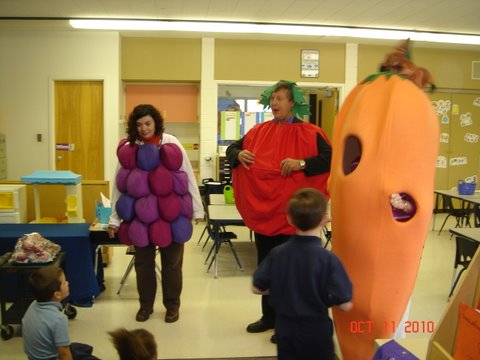 New this year, Allen Elementary received a Fresh Fruit and Vegetable Grant. This grant provides students with a fresh fruit and vegetable snack during the school day.
The snack is given to the students in the classroom and is incorporated into the curriculum.
Prior to the start of the program, some members of the Allen staff dressed up in fruit and vegetable costumes. They went into each classroom and emphasized the importance of fresh fruits and vegetables and encouraged all of the students to try each fresh fruit and vegetable offered to them in their classroom.