Welcome to St. Michael Albertville Food & Nutrition
Good nutrition and learning go hand in hand.

The School Nutrition Department is made up of a team of food and nutrition professionals that are dedicated to students' health, well being and their ability to learn. We support learning by promoting healthy habits for lifelong nutrition and fitness practices.

Meals, foods and beverages sold or served at schools meet state and federal requirements which are based on the USDA Dietary Guidelines. We provide students with access to a variety of affordable and appealing foods that meet the health and nutrition needs of students.
A meal consists of five food components which are: fruit, vegetable, whole grain, meat/meat alternate and fluid milk. According to the Healthy Hunger-Free Kids Act, students are required to choose at least three out of the five components offered, with one of the three being a fruit and or vegetable to be considered a complete meal.

We hope you had a great school year!
We will not be accepting meal payments until July 10. 2017.
If your student will not be returning to St. Michael Albertville School district this school year please call Tammy @763-497-3180, ext. 95128 to request a meal account refund.

______________________________________________________________________
Online Prepayments
We are excited to provide you with a convenient and secure online payment service called mySchoolBucks. This website allows you to deposit money directly into your child's meal account and view balance and purchase information for the past ninety days. By having money in each child's account prior to entering the cafeteria, we find that the lunch lines move along much faster, which gives your child more time to eat and be with friends.
Also, you have the option to have an e-mail reminder when your child's meal account balance is getting low.
3 STEPS TO SET UP MYSCHOOLBUCKS ACCOUNT
You may make prepayments to your child's meal account online anytime!
_________________________________________________________________________________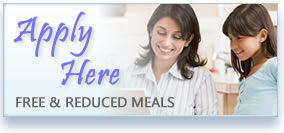 Apply for MEAL BENEFITS:
Apply for Free and Reduced Priced Meals here!

Free and Reduced Meal Application and Instructions

__________________________________________________________________________________


Click here for Food Allergy/ Special Diet Information & Forms