Welcome to Student Nutrition Services
ATTNETION: CLICK HERE TO VIEW ELECTRONIC SURVEYS!!
Good nutrition and learning go hand in hand!
The Nutrition Services department is made up of a team of food and nutrition professionals that are dedicated to students' health, well being and their ability to learn. We support learning by promoting healthy habits for lifelong nutrition and fitness practices.
Meals, foods and beverages sold or served at schools meet state and federal requirements which are based on the USDA Dietary Guidelines.


We provide students with access to a variety of affordable and appealing foods that meet the health and nutrition needs of students.
All schools offer a well-balanced, nutritious breakfast and lunch at reasonable prices. The standard breakfast includes a protein (such as sausage, cheese or egg), a bread (muffin, cereal, toast or biscuit), low-fat milk and fruit or fruit juice. The standard lunch includes a choice of meat or other protein, two vegetables, fruit or fruit juice, bread and milk.
Our Students LOVE our Salad Bars!!!
-Midlands school selected for HBO campaign... check it out!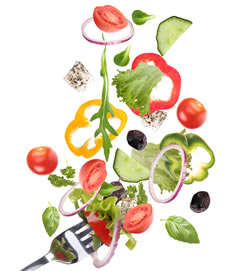 A Healthy & Nutritious School Environment:

The district supports nutrition and nutrition education as well as physical education and physical activity as integral parts of a quality education.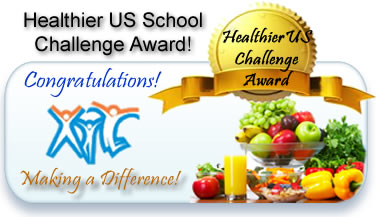 The Richland One School District's Nutrition Services team is proud to announce being awarded with the highest honors in school nutrition with the HealthierUS Schools awards. Congratulations to Nutrition Services Director Imogene Clarke and her entire team! Click button to the left to learn more...



After School Snack Application:



See our After School Snack Application Packet and Snack Program-Frequently Asked Questions at left.