Pre-Payment Options
Please take advantage of the options to prepay your student's meal accounts.
We still encourage students to pre-pay into their accounts. Any amount may be deposited into the account. You may send money by the student to the cafeteria or you may mail it to Trigg County Schools Food Service. If you send a check please write the student's name on the "for" line. You may send one check for more than one student if you write all their names on the check.
Please make all checks payable to Trigg County Schools Food Service. If you need to pay any other fees to the schools, please write them a separate check. We cannot cash checks or give back change from a check.

Please note that accounts are for parents' convenience, THEY ARE NOT designed to be charge accounts. All accounts should have a positive balance at all times.
Prepaid meal accounts help the lunch lines go faster and gives students more time to eat, relax, and play. It also gives you the peace of mind of not having to worry about looking for lunch money every day or worry that it might get lost, stolen or used for other things other than lunch.
Online Payments
Online payments mySchoolBucks is a simple, safe and secure way to make payments to your students account 24 hours a day at your convenience.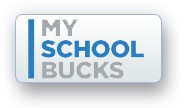 MySchoolBucks offers…
Safety – Virtually eliminates worries about your child carrying money to school
Convenience – Make payments when it's convenient for you, 24 hours a day, 7 days a week!
Control -


Receive low balance email reminders (set your own limits!)
Monitor your student's account balances online
View your student's cafeteria purchases
Efficiency – Make payments for all your children in one easy step, even if they attend different schools in the district
Flexibility -

Make payments using your VISA®, Master Card® or Discover® credit/debit card
Option to have payments made automatically each month
Receive deposit confirmations sent directly to your email account
Money deposited into mySchoolBucks.com will usually arrive at the school by the next morning. You can set your low balance settings to remind when it's time to add more money, but don't set it too low.

Security is a priority at mySchoolBucks.com. Our system is secure and provides the highest level of protection for all of your information. All transactions use 128-bit encryption. Any information provided by you remains confidential. For more information, the Privacy Policy and Terms of Use can be found on the website.

Getting started is easy! Simply go to www.mySchoolBucks.com and register using the "Start Here" link on the right side of the page. A confirmation email will be sent to the address you provide… simply follow the link included in that email and your registration will be complete. Once you log in, you can add as many students as you'd like by entering each student's school, their name and date of birth.

mySchoolBucks.com allows you to check balances, review transaction history, and receive low balance alerts from the comfort of your home for no charge. A small convenience fee may apply if you make payments to your child's account, but you will have the opportunity to review any fees (and cancel, if you choose) before you are charged.
If you have any questions, you can email [email protected]
Send Check or Cash
You can always bring money personally or send it with your student. Please place it in an envelope marked clearly with your student's name, their ID #, their teacher's name, the $ amount and the check #. Turn in prepaid deposits to the cafeteria cashier(s) or school office.


If you choose to bring money to school personally or send it with your student, please put it in an envelope clearly marked with the student's first and last name, their ID #, their teacher's name, and the amount enclosed.