Welcome to SVVSD Nutrition Services!
Welcome,
St. Vrain Valley School's Nutrition Service staff believes that nutritious school meals are a main ingredient in students' ability to learn in the classroom. It's hard for students to focus when they are hungry. Our staff takes pride in providing meals that meet the USDA nutrition requirements, include as many local ingredients as possible, but taste great too! The Nutrition Service employees support learning by promoting healthy habits for lifelong nutrition and fitness practices. Approximately 24,000 student meals are produced in our kitchens each day. In the 2015-2016 school year this team produced over 3.25 million meals and snacks for students using over 900,000 pounds of local fresh produce.
Members of our management team are certified in Food Safety and all department team members receive certified food safety training year-round to ensure safe food is served to our students. If you have any questions, concerns, or comments, please feel free to contact us. We will be more than happy to assist you. Click on the "Contact Us" link for contact information.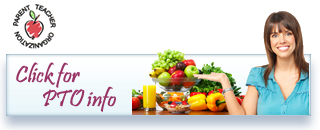 " PROVIDING FUEL FOR STUDENT ACHIEVEMENT"