Menus
Portage Township Schools Food Service Department plays an important part in the lives of students by providing them a solid nutritional foundation for learning through our meals. Our food service department is committed to ensuring our meals are healthy and affordable as well as palatable to our students. We, like other school districts across the state and nation, continue to meet and exceed the tough federal standards and regulations related to nutrition standards in schools. Further, all of our meals, foods and beverages are prepared and served by qualified child nutrition professionals. Our staff is required federally to have continuing education and professional development every year, thus providing students with access to a variety of affordable and appealing foods that meet the health and nutrition needs of students.
Just as the nutrition standards are changing, so are students' taste in foods. We find that students are trying the new healthier meal options. Please encourage your children to be open to trying new menu items. We believe that they will enjoy some of the new variety of menued items along with some of the old favorites.
Portage Township Schools participate in the National School Lunch and Breakfast Programs. All menus follow the recommended federal school lunch guidelines and adhere to the Portage Township Schools nutritional policy. These meals offer students proteins, grains, milk and a variety of fresh fruits and vegetables while also adhering to the strict limits on portion sizes, sodium and saturated fat.

Please visit our "Menu" section to view and download the current menus for the 1st semester of the 2017-2018 school year.

2017-2018 School Meal Prices
ELEMENTARY SCHOOL
DAILY PRICE


ADULT


Paid Breakfast - $1.25
Reduced Breakfast - $.00

Paid Lunch - $2.25
Reduced Lunch - $.25

Weekly Lunch Prices
Reduced Student - $1.25
Full Paid Student - $11.25


Weekly Breakfast Prices
Reduced Student - $0.00
Full Paid Student - $6.25

Paid Breakfast - $1.30
Reduced Breakfast - $.00

Paid Lunch - $2.50
Reduced Lunch - $.25

Weekly Lunch Prices
Reduced Student - $1.25
Full Paid Student - $12.50




Weekly Breakfast Prices


Reduced Student - $0.00
Full Paid Student - $6.50

Paid Breakfast - $1.30


Reduced Breakfast - $.00




Paid Lunch - $2.50
Reduced Lunch - $.25

Weekly Lunch Prices
Reduced Student - $1.25
Full Paid Student - $12.50




Weekly Breakfast Prices


Reduced Student - $0.00
Full Paid Student - $6.50

Breakfast - $1.95
Lunch - $3.30

PARENTS: PLEASE REVIEW THE MEAL CHARGE POLICY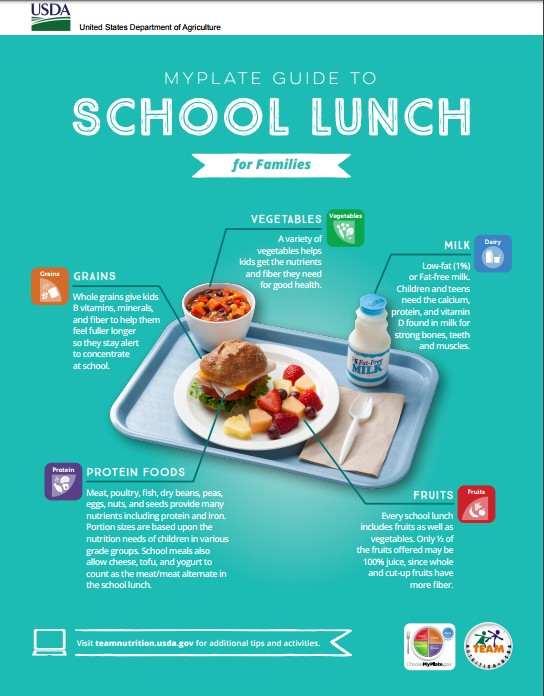 Menus

Elementary Breakfast Menu.pdf
Elementary Lunch Menu.pdf
Middle School and High School Breakfast Menu.pdf
Middle School Lunch Menu.pdf
High School Lunch Menu.pdf


Nutrition Info

Elementary Breakfast Nutritionals.pdf
Elementary Lunch Nutritionals.pdf
Middle School Lunch Nutritionals.pdf
Middle School and High School Breakfast Nutritionals.pdf
Portage High School Lunch Nutritionals.pdf


Smart Snacks List and Pricing

Smart Snack Items Available.pdf