Welcome to Nutrition Services!
At Monroe Central School Corporation - Food and Nutrition Services, we know that good nutrition and learning go hand in hand. School Breakfast is available to every student daily!! Great start to the day!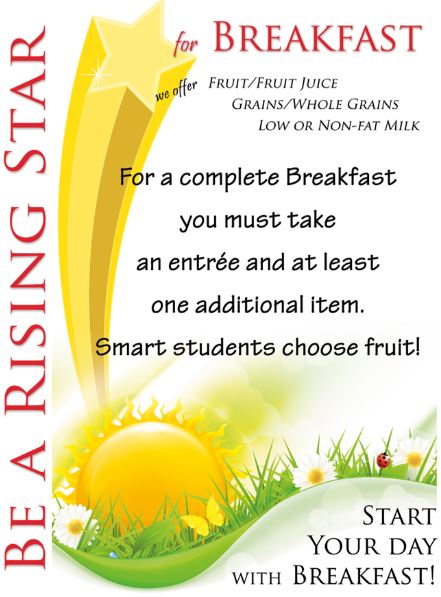 Our Nutrition Services department is made up of a team of food and nutrition professionals that are dedicated to students' health, well being and their ability to learn.

We support learning by promoting healthy habits for lifelong nutrition and fitness practices.
Meals, foods and beverages sold or served at schools meet state and federal requirements which are based on the USDA Dietary Guidelines.
We provide students with access to a variety of affordable and appealing foods that meet the health and nutrition needs of students.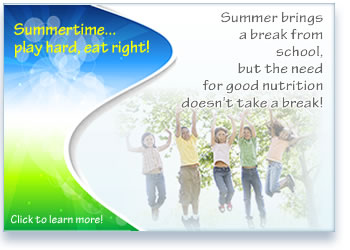 Free Meals Served during the Summer!
Summertime is a time to play hard...but it is also a time to remember to eat right.

Make sure good nutrition remains a priority all summer long, and students will return to school in the Fall healthy, sharp and ready to learn.
Click the image to the left to learn more about our Summer Meal Program and locations where summers meals are served!