Welcome to Nutrition Services!
Welcome Back to School for the 2016-2017 School Year!
At Fairborn City Schools we know that good nutrition and learning go hand in hand!
The Nutrition Services department is made up of a team of food and nutrition professionals that are dedicated to students' health, well being and their ability to learn. We support learning by promoting healthy habits for lifelong nutrition and fitness practices.

Meals, foods and beverages sold or served at schools meet state and federal requirements which are based on the USDA Dietary Guidelines. We provide students with access to a variety of affordable and appealing foods that meet the health and nutrition needs of students. Read more about National School Lunch Regulations.
Hooray for School Breakfast!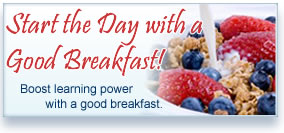 Have your kids join us for school breakfast! Learn about breakfast at your child's school!
Here are some facts that you may not be aware of: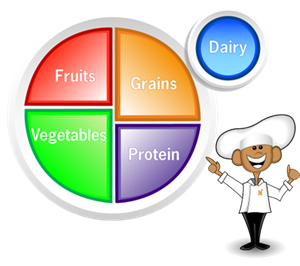 All of our bread options are "Whole Grain"
We also serve pizza made with a whole grain crust and low fat mozzarella cheese.
Our corn dogs are whole grain and turkey, reducing fat and increasing grain.
Everyday our students may select a fresh fruit verses a canned fruit.
Click here for milk substitution for Children with Medical or Dietary Needs

Click here for Allergen and Special Dietary Restriction Information

Please note: Menu is subject to change on occasion. Sometimes it is necessary to change the menu due to cancellation of school or a delay.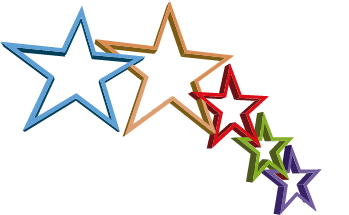 Unfortunately sometimes a delivery is delayed or an item is out of stock at our distributor. Our hope is to serve what is on the menu each day, but sometimes we do have these obstacles.

Offer vs. Serve
Students must take three of the five components offered to be considered a reimbursable meal.
Students must select at least one fruit or vegetable!
Please send questions to my email address: chufford@fairborn.k12.oh.us