Welcome to Nutrition Services!
Good nutrition and learning go hand in hand.

The Nutrition Services department is made up of a team of food and nutrition specialist that are dedicated to students' health, well being and their ability to learn. We support learning by promoting healthy habits for lifelong nutrition and fitness practices.
Meals, foods and beverages sold or served at schools meet state and federal requirements which are based on the USDA Dietary Guidelines.
We provide students with access to a variety of affordable and appealing foods that meet the health and nutrition needs of students.
Our focus is enhancing the diet of students with more nutritious choices here at school and by providing nutrition education that will help students form healthy habits that last a lifetime! We encourage you to follow similar healthy guidelines at home. Key enhancements include an increase in the availability of fruits, vegetables, whole grains, and fat-free and low-fat fluid milk in our meals. We are also reducing levels of sodium, saturated fat and eliminating added trans fat in meals. We do not supersize our meals, but instead strive to meet the nutrition needs of students within their age specific calorie requirements.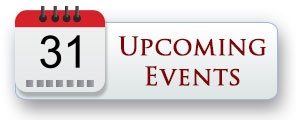 Our Nutrition Services Department has great events for our students,
check out our upcoming events!
Well-nourished students have higher test scores, increased school attendance, improved concentration, and improved classroom behavior. Students, who are physically fit, sleep better and are better able to handle the physical and emotional challenges that they encounter during the day.