Menus
Dear Families,
The Tewksbury Public Schools Food and Nutrition Department is asking for your patience and support as we navigate new challenges. As you may be aware, we are currently faced with unprecedented shortages of food and packaging materials, massive delays or cancellations of deliveries, and department labor shortages. Nationwide shortages and delays have affected availability of certain food items, leading to substitutions of menu items we've been able to offer regularly in the past. These supply issues are occurring throughout the country and are especially challenging for school systems, due to the quantity of meals we serve and the nutrition standards we follow.
All of this means that we may need to make quick substitutions to our menu(s) based upon what we are able to acquire. We know that this affects students, and we are doing our best to provide updates about menu changes when possible as soon as we identify an issue.
Please know that our number one priority continues to be providing healthy, nutritious, and appetizing meals for your children. We love seeing them every day and appreciate your support and patience as we continue to offer meals at no charge for all students. The good news is that free breakfast and lunch will continue throughout the school year, so please stick with us while we face yet another challenge. Your participation helps our program stay strong, and we look forward to serving you!
As we welcome students back into school we are happy to provide

free

breakfast and lunch at all schools for all students.
We continue to support learning by promoting healthy habits that will last a lifetime! Be sure to follow us on Facebook
We are still encouraging our households to fill out a Free/Reduced Meal application because the benefits do not stop at just free school meals. Please click here for more information.
_____________________________________________________________________________________________
PLEASE BE SURE TO ALERT YOUR SERVER IF YOU HAVE A FOOD ALLERGY
Meal Prices 2021-22
BREAKFAST
PreK-Grade 6: FREE
2nd Breakfast: $1.50
Grades 7-12: FREE
2nd Breakfast: $2.00
Breakfast is served every morning before the bell
LUNCH
Prek-Grade 6: FREE
2nd Lunch: $2.75
Snack: $0.75 - $1.25
Grades 7-12: FREE
2nd Lunch: $3.00
Snacks: $0.75 - $1.25
Lunches include main meal or alternative choice, vegetable, fruit/juice and milk
MILK
Prek- Grade 12: $0.60
(The USDA does not allow us to give out just milk for free)
Lunches include main meal or alternative choice, vegetable, fruit/juice and milk
You must take at least three (3) meal components (one of which must be fruit, juice or vegetable, per the USDA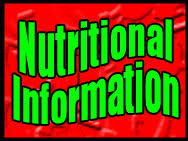 Interactive menu
Every effort has been made to include all nutrient information and allergens, however changes occur; all product labels are always available in the school kitchen.
Click arrows to scroll through months

Elementary School

Middle School

Memorial High School

Other Documents

Curbside Schedule.pdf FAQs Fall 2020 School Meals.pdf Gluten Free Meals.pdf JSI Recipes.pdf Recipes.pdf WELLNESS EVENT: Healthy Me+Healthy We=Healthy Community.pdf