Pre-Payment Options
Please take advantage of the options to prepay your student's meal accounts. Prepaid meal accounts help the lunch lines go faster and gives students more time to eat, relax, and play. It also gives you the peace of mind of not having to worry about looking for lunch money every day or worry that it might get lost, stolen or used for other things other than lunch.
Online Payments
LUNCH MONEY PROCEDURES:
Pre-Pay On-line:
With current national attention being focused on children's health and wellness issues, Brantley County School District is excited to provide parents a convenient, easy and secure on-line prepayment service to deposit money into your child's school meal account at any time. This service also provides parents the ability to view your child's account balance through a web site. By having money in each child's account prior to entering the cafeteria, we find the lunch lines move along much faster so your child has more time to eat and be with friends.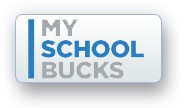 CLICK mySchoolBucks at left to make prepayments to your student's account online any time!

CLICK HERE to Download Instructions to sign up for Myschoolbucks.com
To access these services:
From this site you will create your account and add money to your child's school meal account. All you need is your child's name, student ID number(1 + your child's 4 digit pin number) and school ZIP code.
If you need assistance, you may call our office at 462-6109.
Pre-Pay For Your Convenience at School Our payment system allows you to pay into an account for your child. We accept cash or checks for the amount of purchase. Click on your student's school on the navigation bar on the left to find a list of daily, weekly, monthly, semester and annual payment amounts.

Send Check or Cash
You can always bring money personally or send it with your student. Please place it in an envelope marked clearly with your student's name, their ID #, their teacher's name, the $ amount and the check #. Turn in prepaid deposits to the cafeteria cashier(s) or school office.


If you choose to bring money to school personally or send it with your student, please put it in an envelope clearly marked with the student's first and last name, their ID #, their teacher's name, and the amount enclosed.