Pre-Payment Options
$$$$ LUNCH PRICE INCREASE EFFECTIVE 2017-18 SCHOOL YEAR $$$$
Click HERE for lunch price increase memo to parents and guardians
Please take advantage of the options to prepay your student's meal accounts. Prepaid meal accounts help the lunch lines go faster and gives students more time to eat, relax, and play. It also gives you the peace of mind of not having to worry about looking for lunch money every day or worry that it might get lost, stolen or used for other things other than lunch.
Students must present their student ID cards in order to access their lunch accounts. Card scanners will be available at all points of sale. K-5 students will access their cards within the lunch line area. Secondary school students will needs to carry their ID cards with them while at school.

Prepayment of Meals/Viewing Child's meal account:
• Meals may be paid in cash, Check (Made out to CNS) or credit card.
• To open an online account to view students balance or pay by credit/debit card:
• Log onto www.MySchoolBucks.com
• Follow the online directions for opening an account.
• If you need assistance or your child's ID number please call 925.426.4417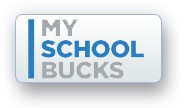 Returned Checks Policy:
• There will be a $20.00 NSF charge for the returned check.
• After one NSF Check has been received payment will only be accepted in cash, money order or Online payment.
Refund/Transfer requests:
Please print this form when requesting a refund or funds to be transferred to a sibling. Email to tburke@pleasantonusd.net or fax to 925.461.9613
Online Payments
Online payments are a simple, safe and secure way to make payments to your students account 24 hours a day at your convenience.
Send Check or Cash
You can always bring money personally or send it with your student. Please place it in an envelope marked clearly with your student's name, their ID #, their teacher's name, the $ amount and the check #. Turn in prepaid deposits to the cafeteria cashier(s) or school office.


If you choose to bring money to school personally or send it with your student, please put it in an envelope clearly marked with the student's first and last name, their ID #, their teacher's name, and the amount enclosed.