Department Contact Information
Santa Clarita Valley School Food Service Agency


25210 Anza Dr.
Santa Clarita, CA 91355
Company Directory
Name: SCV School Food Services Agency
Title: General
Phone: (661) 295-1574


Name: Student ID# Request
Title:
Phone: (661) 295-1574 x115


Name: Lisett
Title: Free & Reduced Meal Applications
Phone: (661) 295-1574 x 108
Name: Joe
Title: Network Systems Administrator
Phone: (661) 295-1574 x109


Join Our Team!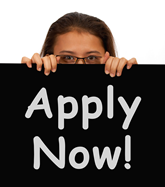 Looking for a Part-Time or On-Call job that allows you to be at home when your family needs you there? Join our team in a School Cafeteria. Please call 661-295-1574 ext. 107 for more information!

To apply for one of our open positions, please complete the application and send via email to Lschlick@scvsfsa.net, or fax it to 661-295-0981
Applications may also be mailed or hand-delivered to the Santa Clarita Valley School Food Services Agency, 25210 Anza Drive, Valencia, CA 91355.
Job Openings:
Position

Application Details

On Call Substitute Nutrition Workers

Details: Now Hiring


Salary - $10.50/hour
Benefits - no benefits or vacation pay, eligible for paid sick leave

Agency Employee Page Board Policies Super Co-op Documents Agency IPM Program