Welcome to Nutrition Services!
Dedicated to Providing Nutrition and Wellness for a Lifetime of Learning.
The Hemet Unified Nutrition Services department recognizes the link between good nutrition and a child's ability to learn. The Nutrition Services department is made up of dedicated food and nutrition professionals focused on providing affordable, nutritious and appealing meals to all students to bridge that link and support student health and wellness for a lifetime.
We are committed to ensuring that meals, foods and beverages sold or served to our students either meet or exceed state and federal nutrition guidelines. Furthermore, the Nutrition Services department will remain focused on providing opportunities and access to appropriate nutrition education and working with parents and students on improving our services.
Janet Jungnickel, Director


Apply for Meal Benefits online!
We are pleased to announce the ability to apply for Free and Reduced Priced Meals online! The process is SAFE, SECURE, PRIVATE, and AVAILABLE anytime, anywhere - Click the button below to get started!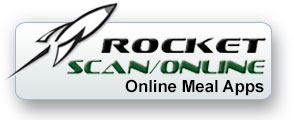 MEALS AVAILABLE IN THE SUMMER!
During the summer free meals may be available to children 18 years and younger in your community. To check the availability of meals in your area please call National Hunger Hotline at 1-866-3-HUNGRY or 1-877-8-HAMBRE.