Menus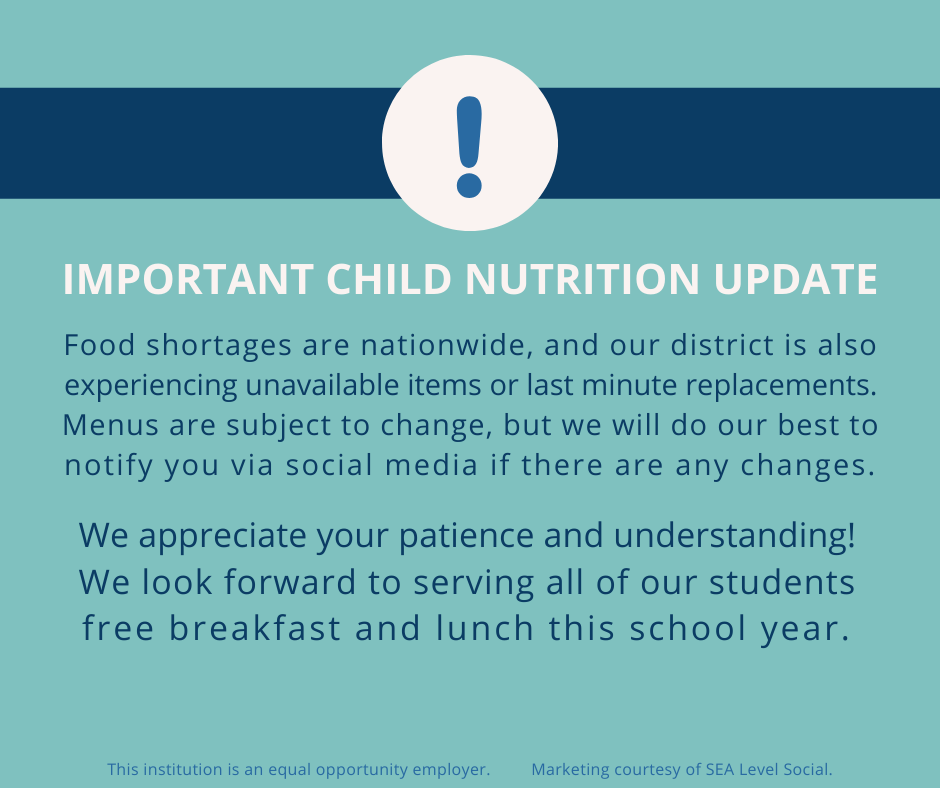 Did you know that Sevier Cafeterias are introducing Salad Bars?
~ All High Schools in Sevier School District offer a fresh fruit and vegetable bar daily with a choice of soup or parfait, and breadstick or crackers.
~ Beginning May 6th Middle and Elementary schools will have a fresh fruit and vegetable bar to build their own salad and add to their meal Monday's, Tuesday's & Friday's.
~ Be sure to stop by and check out the new additions to the Cafeteria. You may even want to join your student for lunch the cost is only $3.50.
For more information on Let's Move Salad Bars to Schools visit: http://www.saladbars2schools.org/
Meals, foods, and beverages sold or served at schools meet state and federal requirements based on the USDA Dietary Guidelines. All meals, foods, and beverages are prepared and served by qualified child nutrition professionals. We provide students with access to a variety of affordable and appealing foods that meet the health and nutrition needs of students.


Please click on the following image for the special meal accommodation form.