Menus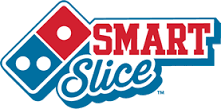 San Dimas & Bonita High Schools on Wednesdays!

It's Whole Grain rich, and lower in fat & sodium...
Check out our new homemade breakfast items, Bella Bonita Pizza featuring ZPizza Dough
Alternating Burger Bars Every Thursday at San Dimas & Bonita High School
Alternating Burger Bars and Taco Bar at Lone Hill and Ramona Middle Schools Every Other Thursdays!!
Meals, foods, and beverages sold or served at schools meet state and federal requirements based on the USDA Dietary Guidelines. All meals, foods, and beverages are prepared and served by qualified child nutrition professionals. We provide students with access to a variety of affordable and appealing foods that meet the health and nutrition needs of students.
Click arrows to scroll through months

Elementary Schools

Elementary Menu

High Schools

High School Menu

Middle Schools

Middle School Menu

Nutrition Info

Itemized Carb Counts School Year 18-19.pdf