Menus
Attention: Sun butter sandwiches served in the elementary school are peanut and tree nut free. The products are produced in a peanut and tree nut free facility. Find the ingredient statements on Nutrislice or Website for information. Please contact Dana Elkins-Greene, Registered Dietitian for more questions or concerns regarding allergens.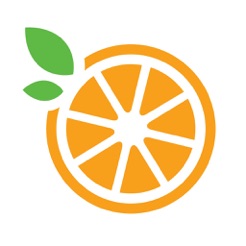 Nutritslice is an interactive website for viewing menus, nutritional information, and allergen information.
*Order ahead not available at all locations
Elementary school students may choose from two menu choices, including student favorites like chicken nuggets, bean burritos with green chili, garden salads, sandwiches, and wraps. Middle and high schools students enjoy up to 3 menu choices daily, including a variety of Mexican foods, subs, salads, pizza and the traditional meals from the City Diner. All meals include a selection of six servings of fruits, vegetables and one percent or skim milk.
Meals, foods and beverages sold or served at schools meet state and federal requirements based on the USDA Dietary Guidelines. All meals, foods and beverages are prepared and served by qualified child nutrition professionals. We provide students with access to a variety of affordable and appealing foods that meet the health and nutrition needs of students.
Ingredient lists are available for all foods served.
Schools eligible for the Community Eligibility Free program will provide breakfast and lunch at no cost to students.
Meal Prices for Corwin International , Fountain International, PSAS Jones and Fulton Heights Schools
| | | |
| --- | --- | --- |
| Pueblo City Schools Meal Prices | Breakfast | Lunch |
| Elementary | No Charge | $2.50 |
| Middle School | No Charge | $2.50 |
| High School | No Charge | No Charge |
Now Available - Pay for your student's ala carte items online! Easy and convenient...sign up today!