Pre-Payment Options
Please take advantage of the options to prepay your student's meal accounts. Prepaid meal accounts help the lunch lines go faster and give students more time to eat, relax, and play. It also gives you the peace of mind of not having to worry about looking for lunch money every day or worry that it might get lost or used for other things other than lunch.
Please Note: CASH PRE-PAYMENTS ARE NO LONGER ACCEPTED
If cash is your only payment option please come to the Food Service Office so a receipt can be issued.
The Food Service Office is located at 1645 Sherwood Road|San Marino|CA 91108
OPTION #1:PRE-PAY YOUR STUDENT'S ACCOUNT ONLINE
LOG ON TO: www.MySchoolBucks.com and follow the instructions.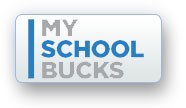 Online payments are a simple, safe and secure way to make payments to your students account 24 hours a day at your convenience.
Please click below to learn how you can start making Lunch prepayments to your student's Lunch accounts.
Detailed Instructions for Using MySchoolBucks Online
OPTION #2: SEND A CHECK WITH THE LUNCH PREPAYMENT FORM ATTACHED

Please use the Lunch Prepayment Form below when sending in checks for your student's lunch account/s.
DO NOT SEND CASH VIA THE US MAIL
Payment Form Spanish Payment Form Chinese
Prepayment by Check - NOTE: CASH PRE-PAYMENTS ARE NO LONGER ACCEPTED
Please complete the pre-formatted envelope below or pre-payment form and submit with your check deposit. Make the check payable to the cafeteria of the school that your child attends, for example Carver Cafeteria. Checks may be deposited at the school cafeteria or turned in at the school office.
Download and Print Out a pre-formatted #10 Envelope for making Deposits
Online Payments