Pre-Payment Options
Please take advantage of the options to prepay your student's meal accounts. Prepaid meal accounts help the lunch lines go faster and gives students more time to eat, relax, and play. It also gives you the peace of mind of not having to worry about looking for lunch money every day or worry that it might get lost, stolen or used for other things other than lunch.
Purchasing Meals:
Online Meal Payment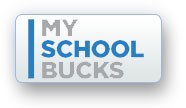 www.myschoolbucks.com is our online meal payment provider. Click on the link to go to the website. You will need your students 6 digit id to access their account. Please call 541-494-6911 or 541-494-6912 for that number. Our system auto updates on a regular basis and online payments should be accessible with an hour making the payment. However pending network problems and serving times it may take longer for your payment to reflect on your students account.
Click here for a Parents Guide to MySchoolBucks
Quick Guide on How to Make an Online Account
Bank-A-Meal (Elementary only) – This system of collecting money for breakfasts and lunches will continue. This system is convenient for you because you do not have to be concerned about searching for change every day to pay for your child's meals. You also have the confidence that the money you send to school will be credited to your child's account which can be used only for the purchase of meals. Here is how it works.
Put your check or cash (a check is better) in the "Bank-A-Meal" envelope, seal it and fill in the blanks. Please use a separate envelope for each of your children.
You or your child may bring the envelope to school and give to cashier located in the cafeteria in the morning before school.
Using the information on the envelope the cashier in the cafeteria will credit your child's account.
When your child eats a meal (breakfast or lunch) the cost of that meal will be deducted from their account. If your child does not eat a meal because he is absent or brings his own lunch, his account is not charged for that day, and the money remains in the account for future use.
When it is time to make another payment your child will be given a printed reminder in a Bank-A-Meal envelope or if you prefer to be contacted by email, please give cashier your email address.
We encourage you to deposit as much money as possible at one time because it will be easier for you and your child. To help you decide how much to send here are some examples.
Secondary Sites
Students may deposit cash or check onto their meal accounts at anytime during their breakfast and lunch periods. When sending a check we would appreciate if you would write the student name and account number if you have it on the check.
Online Payments
Online payments are a simple, safe and secure way to make payments to your students account 24 hours a day at your convenience.
Send Check or Cash
You can always bring money personally or send it with your student. Please place it in an envelope marked clearly with your student's name, their ID #, their teacher's name, the $ amount and the check #. Turn in prepaid deposits to the cafeteria cashier(s) or school office.


If you choose to bring money to school personally or send it with your student, please put it in an envelope clearly marked with the student's first and last name, their ID #, their teacher's name, and the amount enclosed.