Menus
Meals, foods and beverages sold or served at schools meet state and federal requirements based on the USDA Dietary Guidelines. All meals, foods and beverages are prepared and served by qualified child nutrition professionals. We provide students with access to a variety of affordable and appealing foods that meet the health and nutrition needs of students.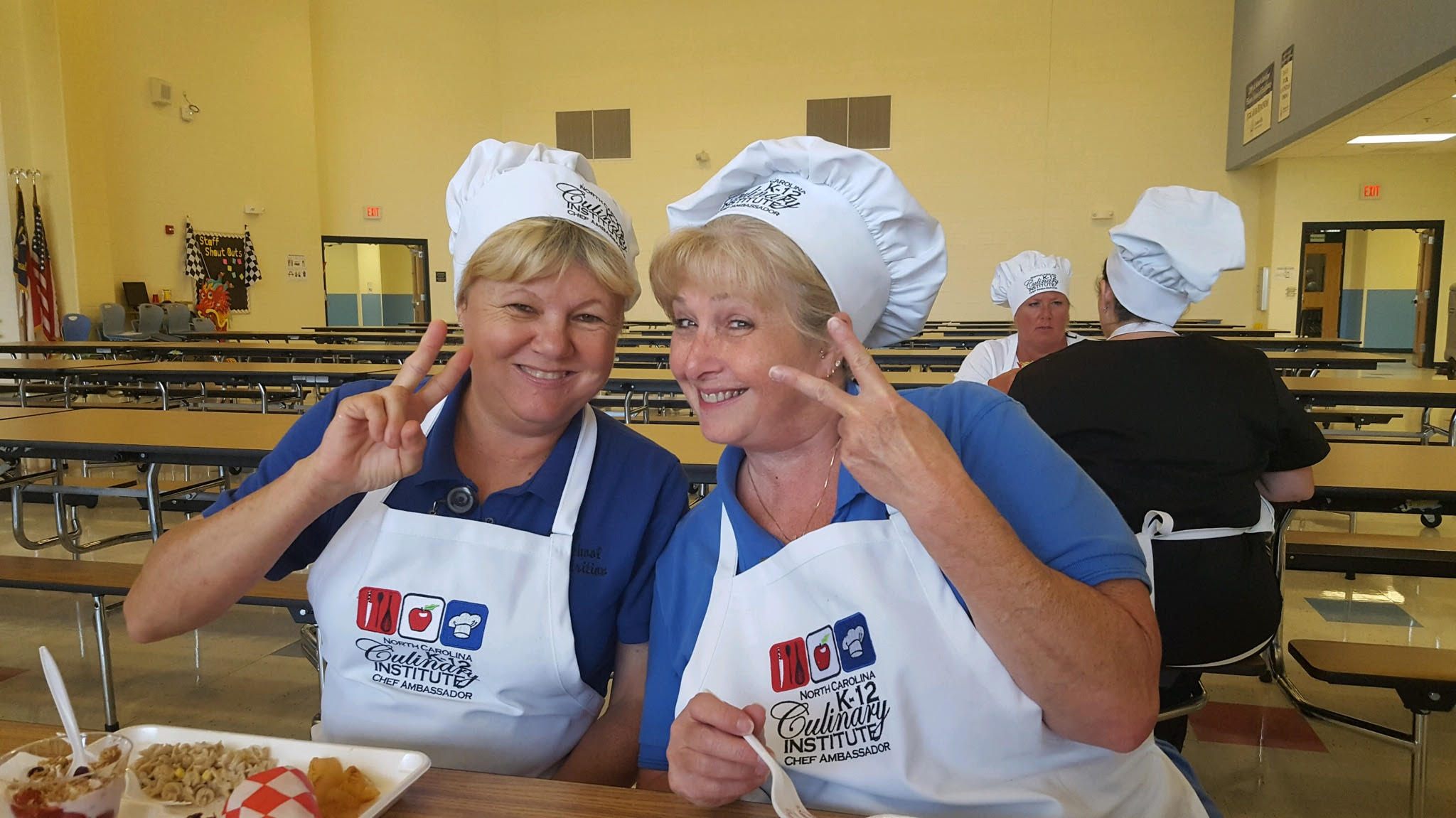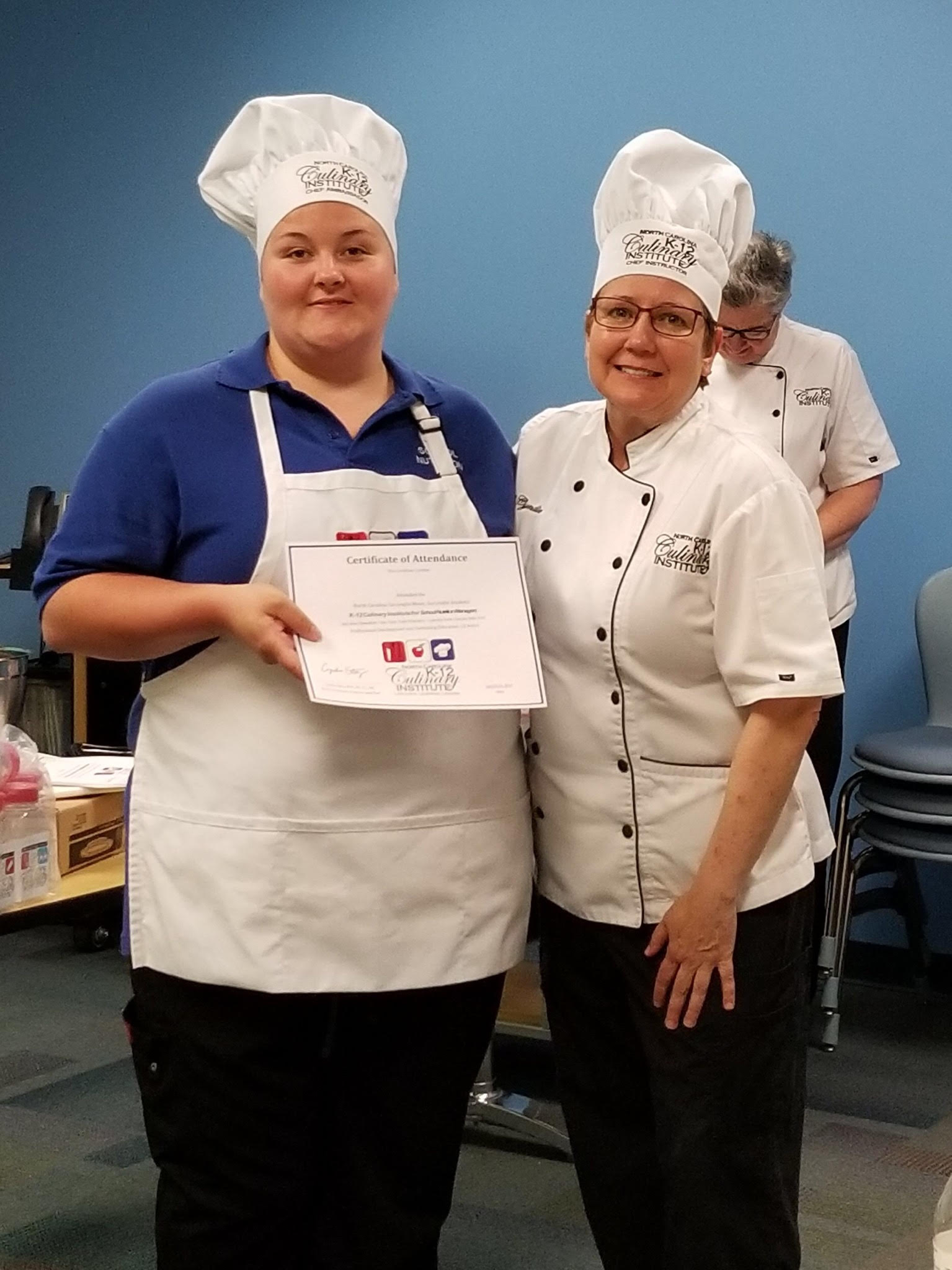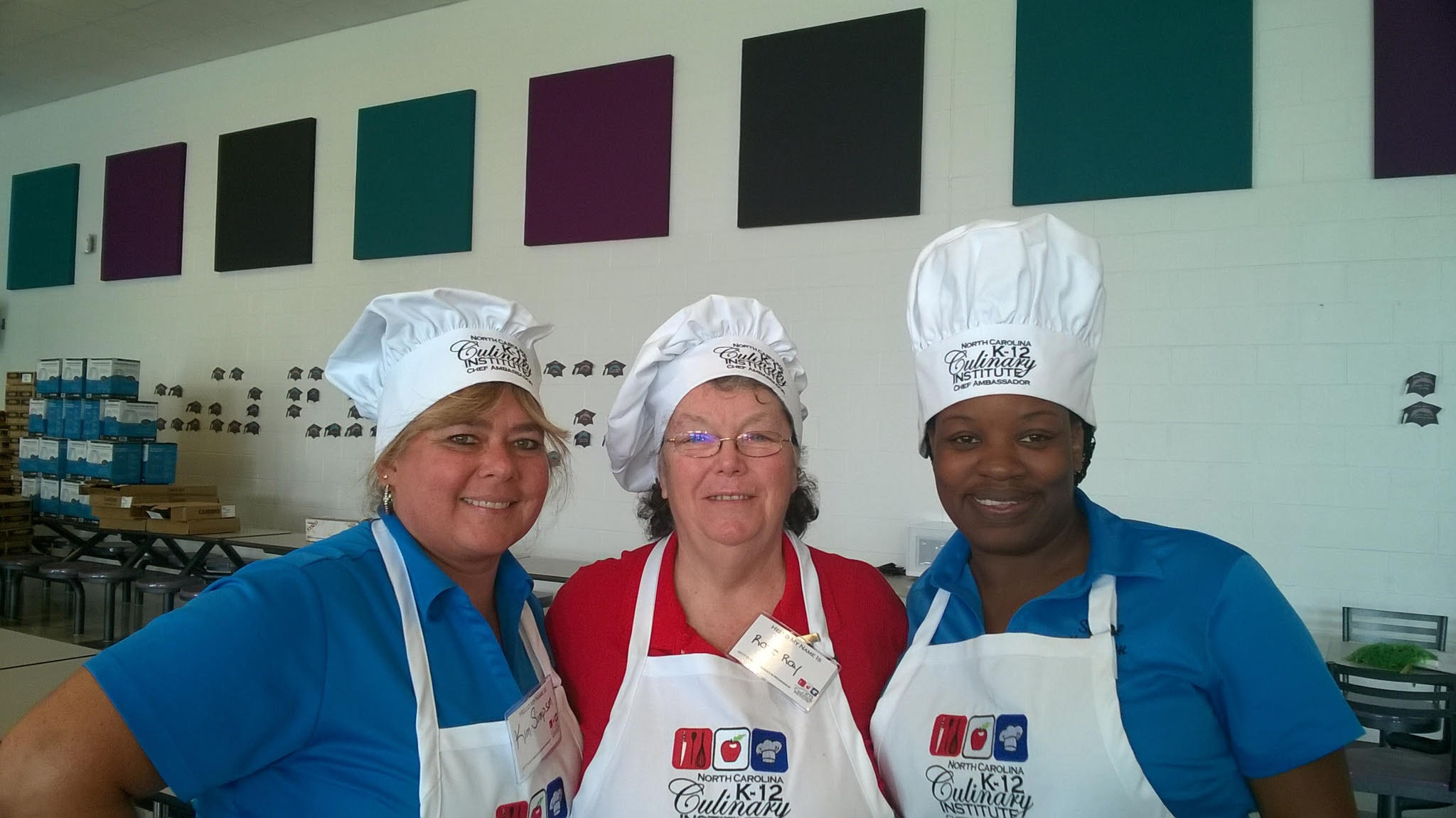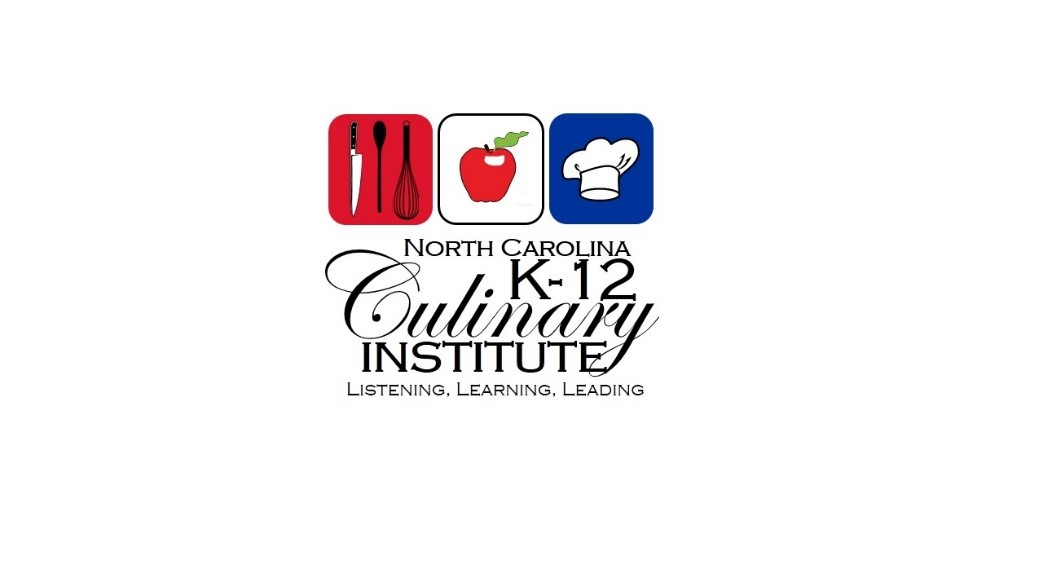 Kannapolis City Schools School Nutrition Program Participates in K-12 Culinary Institute!!
The KCS School Nutrition Program and other N.C. school nutrition managers from across the state are participating in the North Carolina K-12 Culinary Institute. Anne Treanor, School Nutrition Director and several cafeteria managers with KCS School Nutrition Program participated in a K-12 Culinary Institute regional workshop this summer. The N.C. K-12 Culinary Institute, designed to enhance nutrition offerings, is funded by a U.S. Department of Agriculture Professional Standards Training Grant received by the North Carolina Department of Public Instruction (NCDPI) School Nutrition Section.
"The K-12 Culinary Institute is a unique opportunity for our school nutrition professionals to enhance culinary skills and glean tools and information critical to their important roles in providing quality, nutritious school meals," said Anne Treanor, Director for KCS School Nutrition Program.