Menus
Our Food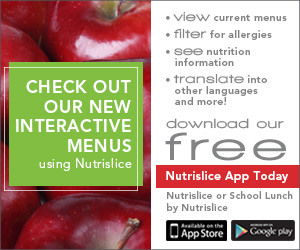 Chartwells is a food company and food is what we do best! As we focus on a stronger culinary approach to our programs and menus, we remain committed to offering our students and school communities wholesome, nutrient-dense foods that taste GREAT!
We emphasize fruits, vegetables, whole grains, low-fat dairy, lean meats, plant-based proteins and limit sodium, unhealthy fats and added sugar. We promote scratch cooking where possible and encourage variety and nutritional balance to our menus.
Our skilled chefs and dietitians develop and test recipes that enhance the nutrient density of traditional student favorites meals while maintaining great flavor. We love food and it is the heart of everything we create!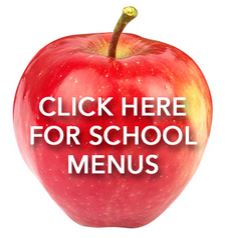 Menus
Meals, foods and beverages sold or served at schools meet state and federal requirements based on the USDA Dietary Guidelines. All meals, foods and beverages are prepared and served by qualified child nutrition professionals. We provide students with access to a variety of affordable and appealing foods that meet the health and nutrition needs of students.


Healthy Snack Ideas Meal Prices and Charge Policy
Cafeteria Serving Times
Cafeteria Serving Times - K-8 Cafeteria Serving Times - Early Release Cafeteria Serving Times - HS