Menus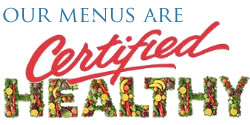 Dewing School Lunch Box Cycle Schedule
Week of May 14: Turkey & Cheese with whole grain, veggie, fruit and milk
Week of May 21: Bagel & Cheese Stick, with veggie, fruit and milk
Week of 28: Yogurt, with whole grain, veggie, fruit and milk
Week of June 4: Ham & Cheese, with whole grain, veggie, fruit and milk
REPEAT
NORTH STREET MENU CHANGE THURSDAY, 5/17/18 TO MOZZARELLA STICKS W/SAUCE
K-4 MENU CHANGE FOR FRIDAY, 5/25/18 TO GILLS WG PIZZA W/MIXED BLEND VEGGIES
MENU SUBJECT TO CHANGE
School Meal Prices
| | | |
| --- | --- | --- |
| Elementary Grades K-6: | Wynn Middle Grades 7-8: | Memorial High Grades 9-12: |
| Breakfast $1.50 | Breakfast $ 2.00 | Breakfast $ 2.00 |
| Lunch $ 2.75 | Lunch $ 3.00 | Lunch $ 3.00 |
| Milk $ .60 | Milk $ .60 | Milk $ .60 |
Lunches include at least five meal components and a variety of fruits & vegetables.
Please alert your server if you have a food allergy
---
Interactive menu
Every effort has been made to include all nutrient information and allergens, however we are still in the process of updating so changes may occur. Product labels are always available in the school kitchen.
Click arrows to scroll through months

Ryan School 5-6

Wynn Grades 7-8

Memorial High School

Elementary K-4

Other Documents

Breakfast Survey.pdf FOODPLAY.pdf Gluten Free Meals.pdf JSI Recipes.pdf Recipes.pdf WELLNESS EVENT: Healthy Me+Healthy We=Healthy Community.pdf