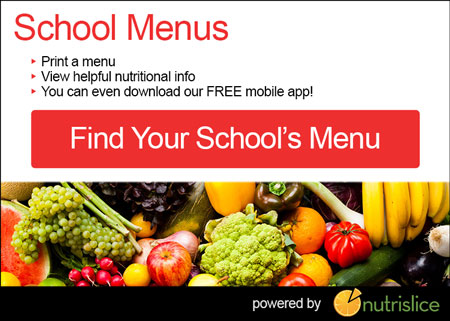 Prices 2017-2018 School Year

School

Lunch

Full Pay

Lunch

Reduced Eligibility

Breakfast

Full Pay

Breakfast

Reduced Eligibility

Lunch/Brkst Free Eligibility


Kindergarten

$2.70

No Charge

No Charge

No Charge

No Charge

Aquila (1-5)


$2.70

No Charge

No Charge

No Charge

No Charge

Central PSI (1-5)


$2.70

No Charge

$1.15

No Charge

No Charge

Peter Hobart (1-5)


$2.70

No Charge

$1.15

No Charge

No Charge

Susan Lindgren(1-5)


$2.70

No Charge

$1.15

No Charge

No Charge

Middle School (6-8)


$2.95

No Charge

$1.15

No Charge

No Charge

Senior High (9-12)


$2.95

No Charge

$1.15

No Charge

No Charge

Staff - Adult

$3.60

$2.15
Seconds

K-5 –

Students may purchase

extra servings of fruit,

vegetable, milk.

6-12 –

Students may purchase

extra servings of any

food items: pricing

as follows:

K-5 –

Students may purchase a second entrée - with parent permission.

(Please call the Lead Cook in your building)

6-12 -

*Buy an extra entrée - $2.75

*Big Daddy's Pizza extra entree - $2.75

*Buy extra fruit, vegetable,

bread, milk - $0.60
Meals are prepared and served by qualified child nutrition professionals. We provide students with access to a variety of affordable and appealing foods that meet the health and nutrition needs of students.
We are required to plan our menu in accordance with guidelines set by the United States Department of Agriculture USDA. One important consideration under these guidelines is calories. These guidelines vary by grade level.
*Nutrient values are useful guides, but must be considered estimates. While reasonable efforts have been made, we do not guarantee the accuracy of the nutritional information provided. This information is general only and is not medical or nutritional advice. The nutrient analysis can vary due to natural as well as processing and preparation variations. Portion sizes may vary slightly which will also affect the nutrient content. Please consider this information carefully when making selections.