Meal Applications
Eligibility Guidelines
Turn in Applications to:
Turn into office
Meal Applications
Free and Reduced Price Meals are available to qualifying children unable to pay the full price for meals. Eligibility for free and reduced price meals is determined based household income and number of household members. The quickest and most error-free process is to complete an online application.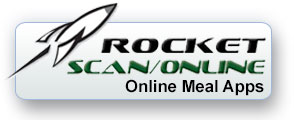 2016-2017 Free and Reduced Meal Price Application Forms can also be obtained and returned (completed) to any school cafeteria, school office or the District Services Center. You will be notified by mail of your child's status. Until notification you must provide your child with a lunch or lunch money.
For more information on completing an application click here - Free and Reduced Price Application Process
NOTE:
Students who are receiving food stamps (SNAP), Temporary Assistance for Families in Idaho (TAFI), Food Distribution Program on Indian Reservations (FDPIR) or a foster child, homeless, runaway or a migrant do not need to complete an application to receive free meals. Please contact our office if you or your child qualifies based on one of these categories, but are not currently receiving free meals.