Meal Applications
Eligibility Guidelines
Turn in Applications to:
Turn into office
Meal Applications
Free and Reduced-Price Meals Applications and Instructions
There is no charge for the reduced-price meal category. A new application must be turned in each year. Applications are available from the school office, the cafeteria, the District Office and the Nutrition Services office.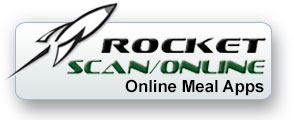 Factors considered in the application process are household size and total household income. HOUSEHOLD SIZE is considered all persons, related or unrelated: Including parents, children, grandparents who live in your home and share living expenses. The TOTAL HOUSEHOLD INCOME is the income each household member received last month before taxes - this includes wages, social security, pension, unemployment, welfare, child support, alimony, and any other cash income.