Meal Applications
Eligibility Guidelines
Turn in Applications to:
Turn into office
Meal Applications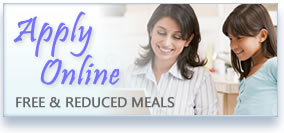 FOOD SERVICES IS PLEASED TO ANNOUNCE SITES LISTED BELOW ARE NOW
COMMUNITY ELIGIBILITY PROVISION SITES

.
ONE OF THE SITES LISTED BELOW
DO NOT FILL OUT A MEAL APPLICATION

:
CORDOVA GARDENS ELEMENTARY

CORDOVA MEADOWS ELEMENTARY

CORDOVA VILLA ELEMENTARY

MILLS MIDDLE

PETER J. SHIELDS ELEMENTARY

RANCHO CORDOVA ELEMENTARY

WHITE ROCK ELEMENTARY

WILLIAMSON ELEMENTARY
Please note: For school funding purposes, these schools will receive alternative income verification forms at a later date from Categorical Programs.
For all other sites Meal Applications are available at all other school sites
and at the Education Services Center at 1965 Birkmont Drive, Rancho Cordova 95742.
Once we receive a correctly completed application, we have 10 days to process application. We will notify you by mail.
Only one application is needed per household, regardless of which school in the Folsom Cordova District your children attend.
Thank you.
---